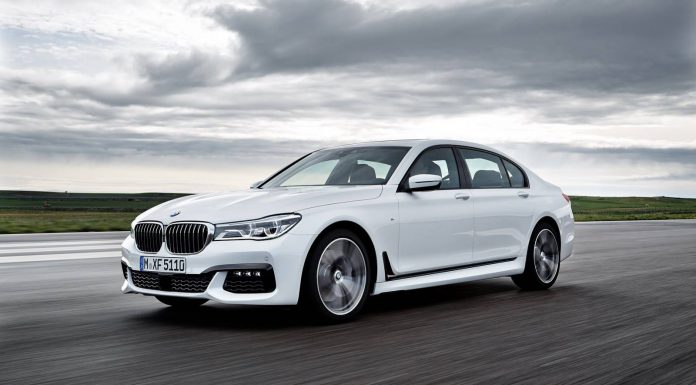 While it is essentially impossible that a BMW M7 will be created in the foreseeable future, it has emerged that the brand new 2016 7-Series could be offered with an M Performance version at the very least.
With the launch of the new 7-Series, BMW revealed that the car's optional M Sport package will add revised lower bodywork as well as custom 19 or 20-inch wheels and M-branding throughout the interior. If a true M Performance model is offered, it will inevitably feature different exterior and interior styling yet not to the point of it reflecting a serious BMW M branded model.
Although details about a possible BMW 7-Series M Performance model remains sketchy, Car and Driver reports that it could incorporate an advanced hybrid powertrain. While it is unclear just how much power that drivetrain could provide, it will inevitably be quite a bit less than the 600 hp offered by the existing Alpina B7.
[Via Car and Driver]