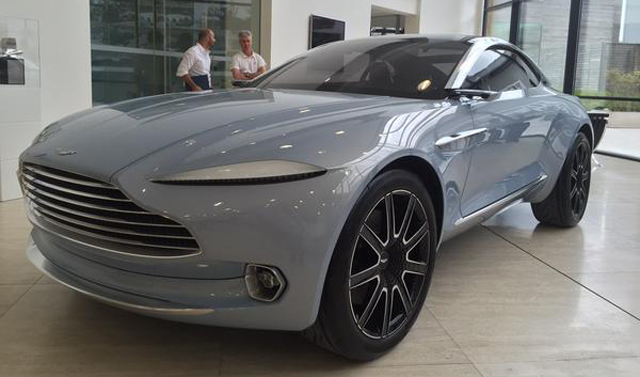 Not long after the Aston Martin DBX was given the thumbs up for production, the British marque's chief executive Andy Palmer has tweeted pictures of a new DBX concept finished in an exceptionally light shade of blue.
Unlike the dark grey finish of the original DBX display car from Geneva, the example pictured is much brighter and when combined with its host of brushed aluminium accents, particularly the wide C-pillars, the flowing design of the car really stands out. Overall, this DBX looks significantly more elegant than the original as well as a little bit less aggressive.
The Aston Martin DBX was initially confirmed for the production line at the start of May alongside the announcement of an additional 200 million pounds of funding for the automaker. Of the 200 million pound investment, 100 million has come in the form of preference shares issued on 29 April 2015 while the remaining 100 million will be issued in the next 12 months.
Details about the production-spec DBX are relatively murky but it could be underpinned by a tweaked version of the Aston Martin's impending new vehicle architecture set to debut in the DB9's successor. On the other hand, the DBX could use the same platform as the brand new Mercedes-Benz GLC making use of Aston Martin's alliance with Daimler.