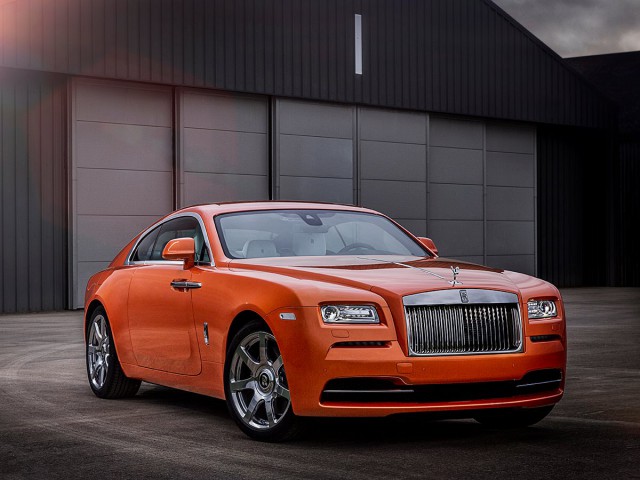 With Rolls-Royce offering its customers no less than 44,000 different colours and shades to choose from, it is little surprise why there are so many bespoke Rolls-Royces out on the roads.
The following Rolls-Royce Wraith has made the most out of the British's marque's almost limitless range of paint-hues and is finished in orange metallic. While not the brightest or boldest orange we've seen, it fits in line with the Wraith's sophistication and elegance absolutely perfectly and certainly makes the luxurious coupe stand out from the pack. With that being said, it isn't over-the-top at all.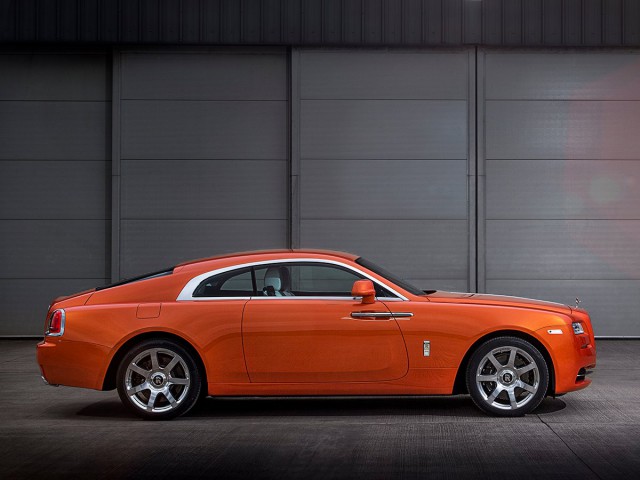 Alongside the orange, this Rolls-Royce Wraith features the standard seven-spoke chrome wheels, a chrome front grille, chrome door handle and brushed aluminium window surrounds. The interior is equally as eye-catching combining plush white and black leather in a luxurious automotive orgy.