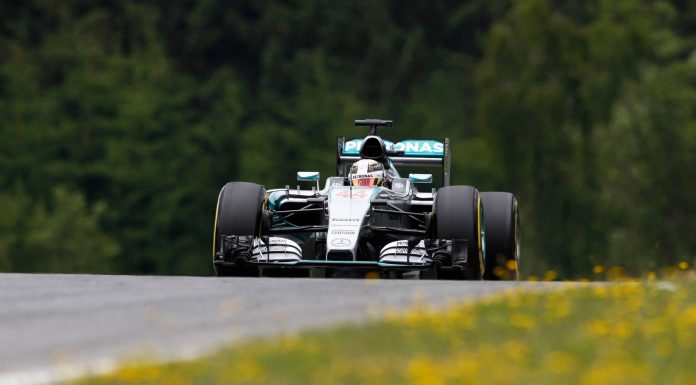 Nico Rosberg has won the 2015 Formula 1 Austrian GP after leading from start to finish with his teammate Lewis Hamilton taking P2. A late penalty for the British driver meant that his chances to take back P1 from Rosberg were no more. Felipe Massa finished in P3 after holding off Ferrari's Sebastian Vettel who was initially in P3 but a slow stop cost him the podium today. Bottas finished in fourth leading Hulkenberg, Maldonado, Verstappen, Perez and Ricciardo.
Rosberg was first to grab the lead as the first lap got underway, Hamilton slotted into P2 while Ferrari's Sebastian Vettel settled in P3. Hamilton tried to retake the lead in turn 2 but Rosberg fended him off. Seconds later the yellow flag was shown and the safety car emerged after Fernando Alonso's McLaren landed on Kimi Raikkonen's Ferrari and onto the barriers.
Today's pre-race activities paid respect to victims of yesterday's fatal crash in Graz where a mentally ill man drove his car into a crowd of people. Pirelli provided teams with yellow-marked soft tures and red-marked supersoft tires – all the drivers started on supersoft tires apart from Ricciardo, Raikkonen, Perez and Maldonado. There was a 30% chance of rain with the track temperatures reading 28 degrees Celsius.
With Alonso and Raikkonen out, Ferrari was left with only one man campaigning for a podium win today. Minutes later the McLaren of Jenson Button was boxed in and forced to retire by team engineers. The Briton had earlier on complained of a "false neutral" even before the race got underway. Elsewhere, Rosberg continued to pursue the win by extending his lead over Hamilton which was nearly 2 seconds by lap 10.
Speaking about McLaren's unfortunate weekend, Button said: "It's a pity obviously, I don't think we broke anything, but there was something wrong and we could have. It's been a pretty bad weekend. The good thing is we won't let it get us down. We have to keep everyone positive."
Hamilton sliced the gap between him and Rosberg to 1.7 seconds but the German responded by setting a new fastest lap of the race extending the lead to 1.8 seconds. Bottas had passed Max Verstappen for P6 and now sat one position behind his teammate Felipe Massa who was in P4 ahead of Force India's Nico Hulkenberg. Bottas then pulled another move on Hulkenberg to take P5 as they approached turn 3.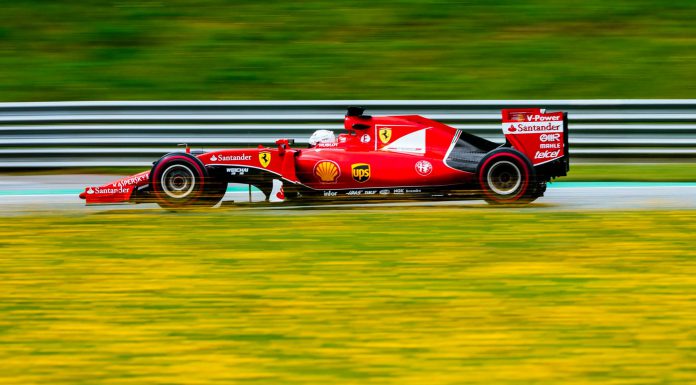 Hulkenberg pitted after losing P5 to Bottas and emerged again this time on softs albeit in P9 ahead of Red Bull's Daniel Ricciardo. Bottas pitted too but by the time he rejoined the race Hulkenberg was ahead of him in P7. Force India's Sergio Perez was in P5 by lap 30 and had not pitted yet, he was leading Lotus' Pastor Maldonado. Meanwhile, Rosberg still held the lead over Hamilton with a 2.2 seconds gap.
Rosberg pitted on lap 34 leaving the lead to Hamilton, he rejoined in fourth. Hamilton then pitted and Vettel took the lead, he rejoined the race behind Rosberg in P3. When time came for Vettel to pit Rosberg was back in the lead with Hamilton close behind him, Vettel made a slow stop after incurring a problem with his right rear. As a result the German sacrificed P3 to Massa. Bottas was now in P5 leading Hulkenberg, Verstappen, Ricciardo and Maldonado.
The race had a total of six retirements by lap 44 after Lotus Grosjean and Toro Rosso's Carlos Sainz joined the retirement table. By lap 47 Ricciardo was the only man who had not pitted and was still running on softs. Elsewhere, Hamilton was handed a five-seconds penalty for crossing the white line at the pit exit, he was now 6 seconds behind Rosberg. Vettel on the other hand was doing his best to pass Massa in the race for a podium win.
Things were a little bit easy between the top two drivers but the same could not be said for the two drivers below them. Vettel was slicing away Massa's lead slowly by slowly with the aim of retaking third place. The German had a fresher set of tires than Massa meaning he had the advantage of lapping the circuit a little bit faster. Further down the field into P8 sat Maldonado who was looking to snatch P7 from Verstappen, the two were only separated by a gap of 0.6 seconds. Eventually the Lotus driver managed to jump into P7.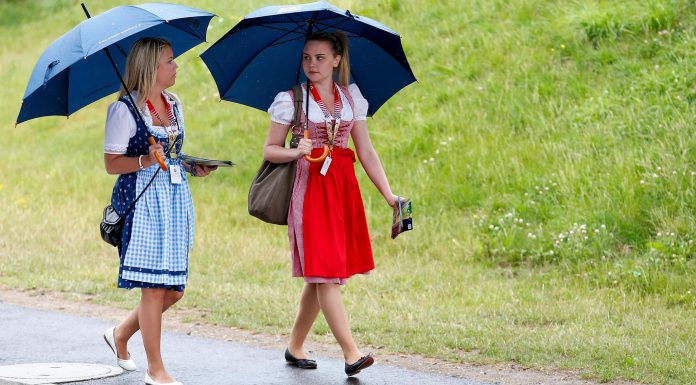 The next F1 round will be the British Grand Prix which will take place at the Silverstone Circuit on July 5.