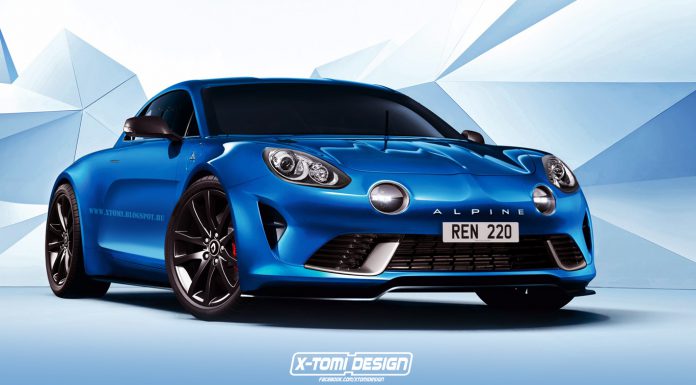 Recently revealed prior to the 2015 24 Hours of Le Mans, the Alpine Celebration Concept provides a look at the firm's upcoming new sports car. While details about the car haven't been announced, X-Tomi Design has decided to render it in production-guise.
Compared to the concept, X-Tomi's creation features road-legal headlights somewhat reminiscent of those from the Porsche Cayman. It also includes a thoroughly revised front bumper as well as a blacked out grille and black air intakes. Additionally, thicker wing mirrors have been fitted as have road-legal wheels.
Further information about the new Renault Alpine remains sketchy but rumours indicate it will deliver about 250 hp. Furthermore, it is reported that the Alpine's engine will be rear mounted.
[Via X-Tomi Design]