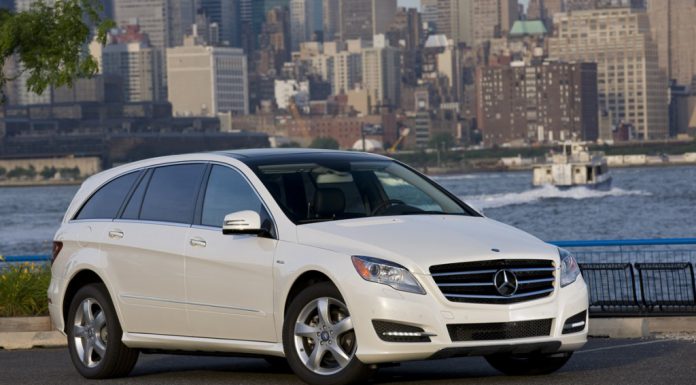 According to new reports, the Mercedes-Benz R-Class could be revived after the firm revealed it was perhaps ahead of the game when initially launching the car.
Sales of the R-Class commenced in 2006 but by 2013, production had been cancelled due to poor sales. With that being said, it is still sold and built in China and if relaunched, could help with Mercedes-Benz's continued efforts to expand its rage of SUVs.
While recently speaking at the launch of the new Mercedes-Benz GLC in Germany, Mercedes-Benz vice-president of product group SUVs and sports cars, Wolf-Dieter Kurz said "Of course we are thinking many variants and many opportunities. Basically I think I feel that the SUV segment – due to its growth, and the worldwide interest that the SUVs have – the SUV segment will be also in future the one which sees most derivatives, let's say, in the outskirts of the portfolio. Because it's getting kind of fussy in its outskirts, let's say.
"There was already one that we had in the portfolio – maybe we were too early – which was the R-Class, which we are still selling in China. It's doing good, with 12,000 to 14,000 units per year. So let's say these more, let's say, on-road based but still very roomy, but not station wagon, is definitely an interesting segment also in the future."
[Via Car Advice]