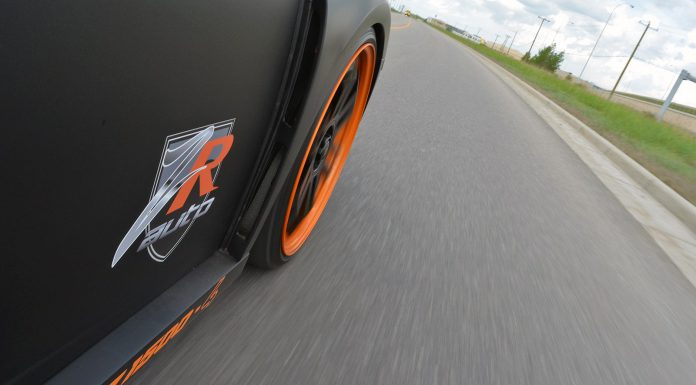 What do you get when you cross a Heffner Twin Turbo Lamborghini with ZR Auto? You're about to find out. This matte black/matte orange LP1500-4 IMSA widebody twin turbo beast was recently taken out by the ZR Auto crew for some shakedown testing.
[youtube]https://www.youtube.com/watch?v=bX_sXvFH2_A[/youtube]
They took it to a secluded area and let it rip. Watch as this Gallardo flies through the tunnel at what we can only assume is North of 250 km/h!
This particular Gallardo is tuned to 1500 hp on race fuel and 1200 hp on 93 octane fuel. With that much power available, we can only imagine how much fun the owner has with his car.