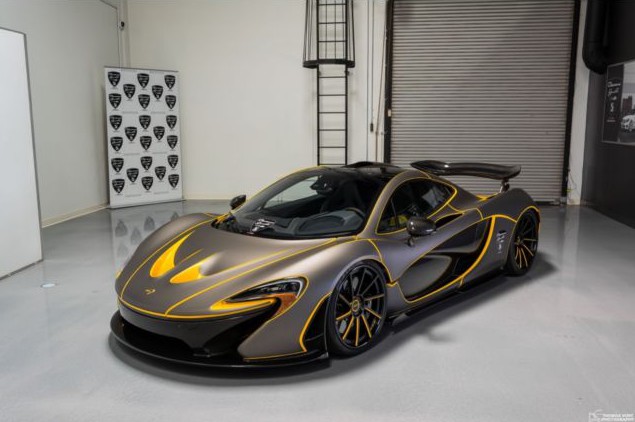 A unique 2014 McLaren P1 is currently up for sale on eBay with a casual starting price of $1.6 million.
This P1 is particularly eye-catching for the bespoke wrap which adorns it. That wrap combines matte grey with a range of bright yellow accents. Yellow for example is found on the bonnet's bold air extractors, under the rear wing as well as all of the British hybrid hypercar's body panel edges and joins.
To match the exterior theme are a set of custom GFG Forged Modulare Wheels complete with Pirelli P Zero tyres measuring 20-inch at the front and 21-inch at the rear. Impressively, the car is featured on the cover of the June 2015 edition of the DuPont Registry and can be purchased with the upgrades or in stock specification.
The interior combines black leather on the seats and dashboard as well as a range of alcantara finished components. Bright yellow inserts are then found on the lightweight, carbon fibre racing seats. Importantly, this P1 has covered just 550 miles meaning it is essentially brand new.