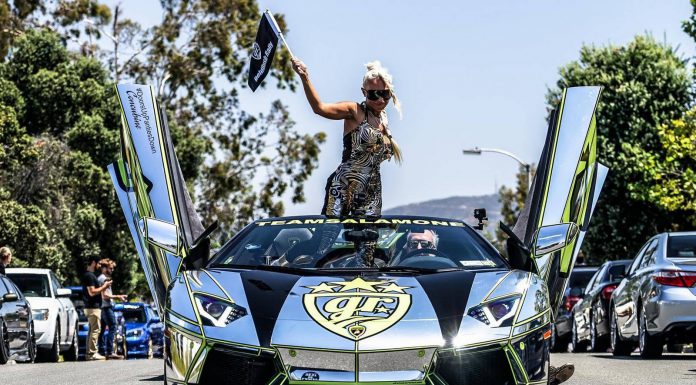 Every year, leading aftermarket wheel manufacturer HRE Wheels hosts an impressive open house at its headquarters in Vista, California. This year's event coincided with goldRush Rally 7 and therefore attracted some of the very best cars from the rally as well.
There were three undeniable highlights at this year's HRE Wheels open house; a completely bare carbon fibre Pagani Huayra competing in the rally, the unique Bugatti Veyron Super Sport Pur Blanc and a white Bugatti Veyron Grand Sport Vitesse.
A handful of insane Lamborghini Aventadors also rocked up including one with a very bright yellow and black wrap. An Austin Yellow widebody Vorsteiner BMW M4 also captured the gazes of attendees as did a blue 991-generation Porsche 911 GT3, Lamborghini Huracan and Ferrari F12 Berlinetta.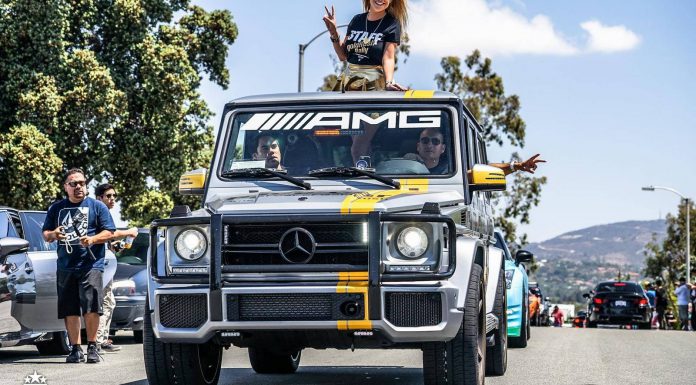 GR7 is taking place from June 5th to June 13th starting in San Diego all the way to Miami. The Goldrushers left San Diego on June 5 before stopping in Las Vegas on June 6. They then proceeded to Sedona in Arizona on June 7 before completing the first leg of the rally on June 8 in Santa Fe, New Mexico.
The second leg of the rally kicked off in Austin, Texas where participants spent two days – June 9 and 10. The racers then headed to New Orleans before proceeding to Jacksonville, Florida on June 12 and completing the rally in Miami today.