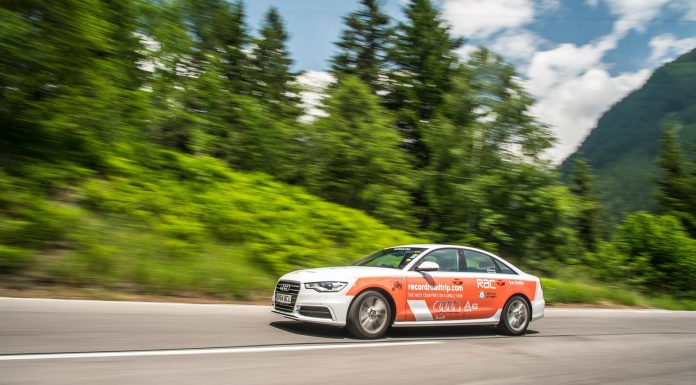 A stock Audi A6 2.0 TDI ultra has set a new Guinness World Record after travelling through 14 countries in Europe on one tank of fuel.
While being driven by Andrew Frankel and Rebecca Jackson, the A6 2.0 TDI ultra drove for 1865 km without having to stop for fuel. In the 28-hour journey, it passed through the Netherlands, Hungary, Belgium, Luxeumbourg, France, Switzerland, Lichtenstein, Austria, Germany, Italy, Slovenia, Croatia, Bosnia and Serbia.
Throughout the trip, the ultra-efficient sedan average 80 km/h while sipping a mere 3.7-litres of diesel per 100 km.
Discussing the record, head of Audi UK public relations Jon Zammett said "By covering so much of Europe on a single fill-up, we have proven that real-world economy of almost 76 mpg or more can be had from the latest engine technology. The Audi A6 TDI ultra has proven the range capability of one of the world's most advanced executive cars."
Beneath the skin, the car's 2.0-litre four-cylinder turbo-diesel engine produces 190 hp.