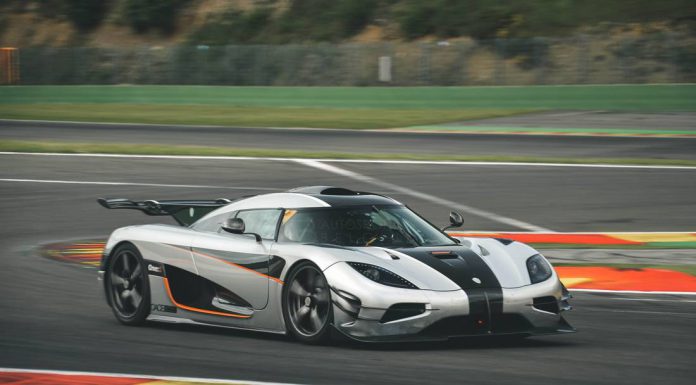 While the extreme Koenigsegg One:1 began testing on the Nurburgring last year, an official lap time at the German circuit has yet to be set. Nevertheless, the Swedish hypercar recently headed to another famous European circuit, Spa-Francorchamps, and set some furiously quick lap times.
[youtube]https://www.youtube.com/watch?v=tjoNth03nj8[/youtube]
A best lap time of 2:33.26 was set in the Koenigsegg One:1 with a passenger onboard. To put that time into perspective, it is a full five seconds faster than the McLaren P1 has gone around the circuit and just eight seconds beyond the extreme Radical SR3 RS. The Porsche 918 Spyder has previously set a 2:40 lap time at Spa.
Beneath the skin, the Koenigsegg One:1's twin-turbocharged V8 delivers 1341 hp and 1371 Nm of torque. When combined with an overall weight of just 1341 kg, the One:1 features a perfect 1 hp to 1 kg power to weight ratio. The only other production car to achieve such a figure is the Hennessey Venom GT.
The Koenigsegg One:1 is expected to reach speeds in excess of 450 km/h so aerodynamics are key to the One:1 package. Thanks to the new front facia and the Le Mans prototype inspired rear wing, downforce at 260 km/h is equal to 610 kg whilst at 440km/h, the One:1 develops 830 kg. The One:1 is able to pull 2G's of force in the corners!