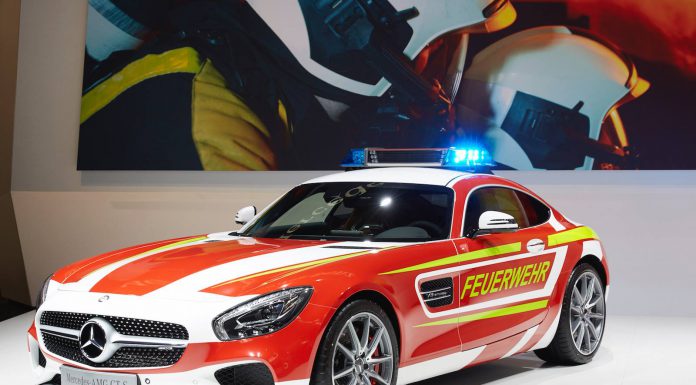 At Interschutz, the world's leading trade show on fire prevention, disaster relief, rescue and safety, a unique Mercedes-AMG GT S was unveiled to attendees.
Dubbed the Mercedes-AMG GT S Fire Department Edition, the German sports car can be distinguished from a regular AMG GT S through its range of bespoke elements. Most prominently, it includes a custom white and red wrap also combining fluro yellow elements. As with all other fire response vehicles, a light bar has also been installed onto the roof.
Although unconfirmed, it seems apparent that this AMG GT-S will serve solely as a promotional tool at future fire related trade shows throughout Europe. After those duties are fulfilled, there's a good chance it'll be returned back to standard and then sold.