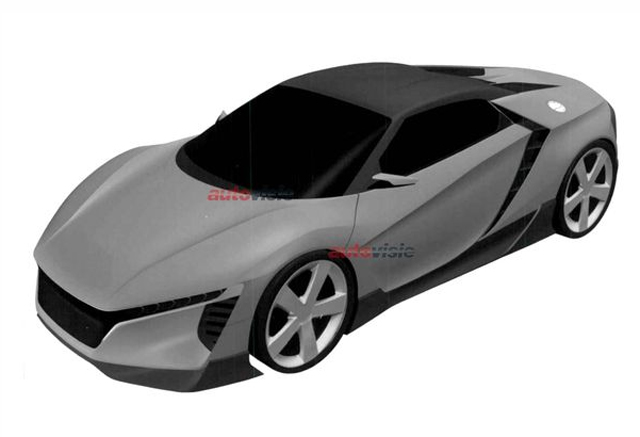 On the back of launching the second-generation Honda NSX and the small S660 sports car in Japan, Honda is reportedly preparing a successor to the famous S2000. Now official patented images potentially showing such a model have leaked online.
The following images were trademarked by Honda in May with the U.S. Patent and Trademark Office and depict a brand new mid-engined sports car. Importantly, they show a concept car rather than a production model as evidenced by the rear-facing cameras in place of the wing mirrors and low-slung headlights.
The fact that they show a concept however, doesn't mean a production version isn't on the cards. As a matter of fact, both the new NSX and S660 were shown as concept cars before the final road-going versions were revealed. It is likely that the same will happen for the second-generation Honda S2000.
While the images show that the new sports car will feature a rear, mid-engined layout, this isn't all too dissimilar to the original S2000. Its engine was placed behind the front axle so it too was effectively mid-engined. The images also appear to show a removable roof like the original which finished its production run in 2009.
Powering the new Honda S2000 will reportedly be the same 2.0-litre four-cylinder turbocharged engine as the 2015 Civic Type R. However, a small electric motor will also be installed to lift power to the 365 hp mark. A seven-speed dual-clutch transmission will also be featured driving the rear wheels. A selection of carbon fibre and aluminium components could see the car tip the scales at less than 1360 kg (3000 pounds).
[Via Telegraaf]