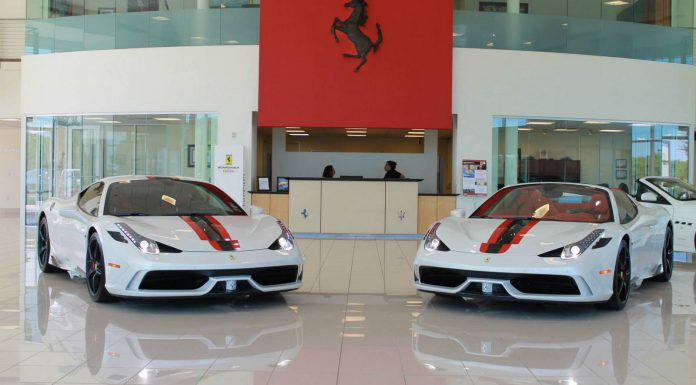 Stop by Boardwalk Ferrari in Plano, Texas at any given time on any given day and you'll likely be greeted by a showroom full of stunning cars. The supercar dealer has an extra special duo on their floor this week, though, courtesy of an anonymous customer they say is "very special".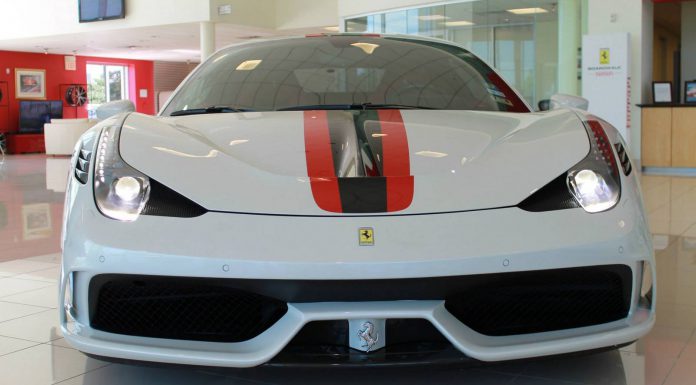 The cars in question are a 458 Speciale and Speciale A ordered in matching red, white and black color combinations. Both cars are owned by the same person, making them that much more special considering only 499 examples of the Speciale A were made. The 458 Speciale may also be the last mid-engine naturally aspirated V8 Ferrari in history, elevating its desirability in the eyes of Ferrari fanatics.
Even if you don't care about limited production numbers and special color combos, you'll like what both these cars have on offer in the performance department. All 458 Speciale and Speciale A models are powered by a 4.5-liter V8 producing 595 horsepower at an insane 9,000 RPM and 398 lb-ft of torque at 6,000 RPM. That's enough to get the 3,075 lb supercar from 0-100 km/h in 3.0 seconds flat.