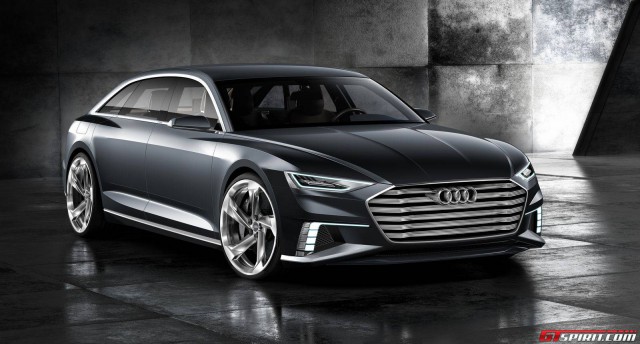 At the Geneva Motor Show 2015, the latest Audi Prologue Concept was unveiled in Avant guise featuring an almost complete Shooting Brake design. As the first Prologue Concept previewed the next-generation A8 sedan, it was consequently assumed that the Prologue Avant Concept hinted at an A8 Avant wagon.
According to Audi chief executive Rupert Stadler however, an A8 Avant isn't actually on the cards. This comes despite the fact that the excellent reception the concept car received at Geneva.
"This concept, with its strong sex appeal, also generated excellent feedback. For us, it confirmed that our future design direction is correct. Unfortunately, wagons are popular only in Europe, so we doubt there would be enough demand to justify building such a model," Stadler said.
Powering the Prologue Avant Concept is the same advanced hybrid system as available for the Audi Q7 e-tron quattro. It includes a 3.0-litre TDI engine and an electric motor with a combined output of 455 hp and 553.2 lb-ft of torque.
[Via Automotive News Europe]