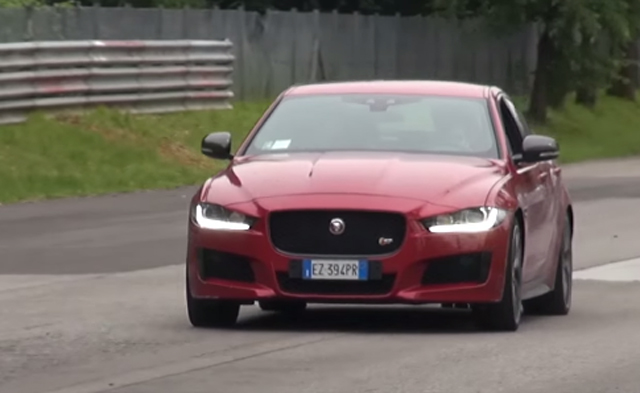 While the Jaguar XE has yet to reach the hands of customers, it is already turning out to be more than adequate in rivalling the BMW 3-Series, Mercedes-Benz C-Class and Audi A4.
[youtube]https://www.youtube.com/watch?v=lYoRptWFMps[/youtube]
As it stands, the range-topping XE model is the XE S and as the following video shows, it is impressively fast considering it is just the first in a long line of performance-oriented variants of the XE tipped to be offered. The engine providing the drive for the XE S is a supercharged 3.0-litre V6 and its sound is certainly reminiscent of V6 powered Jaguar F-Type models but with a unique tone as well.
In Jaguar XE S specification, this engine delivers 340 hp and 450 Nm of torque. As a result, it hits 96 km/h in a mere 4.9 seconds as well as an electronically limited top speed of 250 km/h.