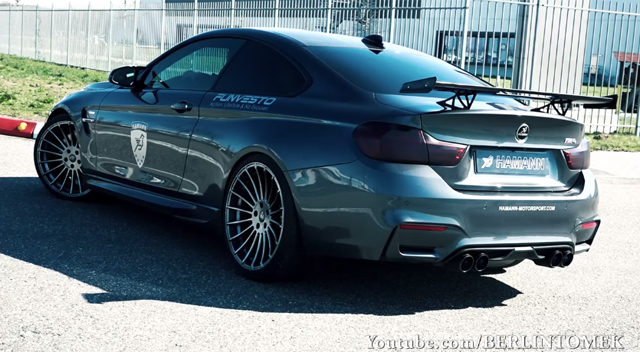 While the F82 BMW M4 Coupe hasn't been on the market for all that long, Hamann Motorsport has become one of the leading tuner's for the potent German sports car. The following example has been installed with a range of the firm's aggressive performance modifications as well as a selection of new visual and aerodynamic parts.
[youtube]https://www.youtube.com/watch?v=gd_nvnqppwA[/youtube]
Arguably the most noteworthy performance change has been the installation of a special Akrapovic exhaust system. It certainly adds an entirely different note to the M4's twin-turbocharged 3.0-litre six-cylinder engine. The result may not be quite as impressive as the E92-generation M3 and its naturally aspirated V8, but it certainly isn't far off.
When all of Hamann's individual performance upgrades are installed, power from the M4 is lifted from 425 hp and 406 lb-ft of torque to 517 hp and 516 lb-ft.