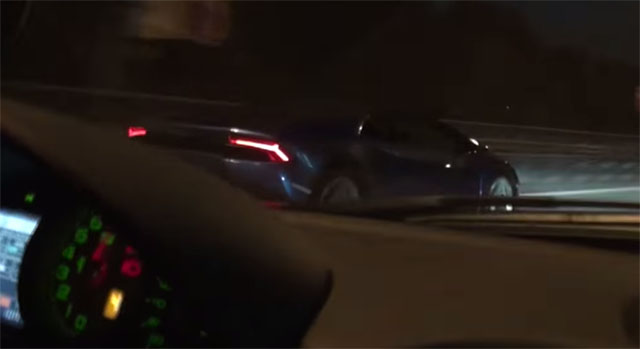 Boasting 661 hp from its naturally-aspirated V12 engine, the Ferrari 599 GTO is an undeniably potent supercar. It will also inevitably rise in value over the coming decades like all other Ferrari models to wear the GTO badge. Just how does the 599 GTO compete against Lamborghini's baby supercar, the Huracan however?
[youtube]https://www.youtube.com/watch?v=chwyssQ3zUQ[/youtube]
Well as the following video shows, the Huracan seems to actually have the upper-hand over the 599 GTO despite being less powerful. As a matter of fact, its 5.2-litre V10 'only' pumps out 602 hp.
From a standstill, one would expect the Huracan to be quicker thanks to its potent all-wheel drive system and launch control. It is surprising however that the Huracan manages to out sprint the 599 GTO from a rolling start as well!
Which would you prefer, the Huracan or 599 GTO?