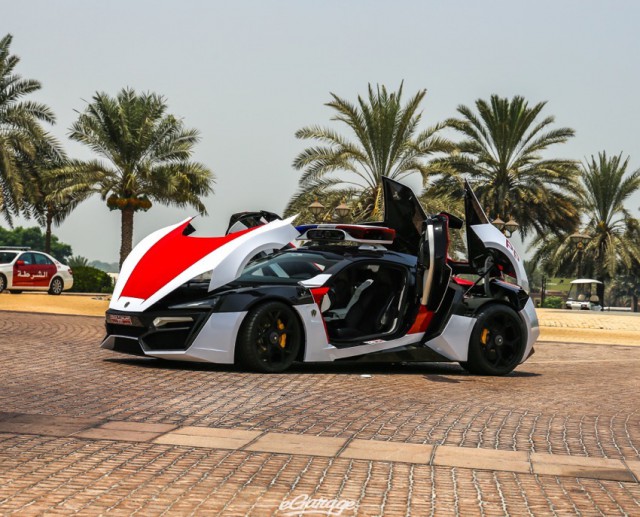 Just a few days after the first images of the Abu Dhabi Police force's Lykan Hypersport emerged, a complete high-res gallery of the car has been released courtesy of eGarage. The grainy nature of the first images raised some questions about the police cruiser's legitimacy but these pictures show that it is very much the real deal.
Details around this particular Lykan remain unclear. As a result, it isn't known if the Abu Dhabi police force actually purchased the car for promotional purposes or if it is on temporary loan from Lykan. Whatever the case may be, it will inevitably turn heads throughout Abu Dhabi thanks in part to the intriguing white and white paint finish it features in accordance with other cars from the police force.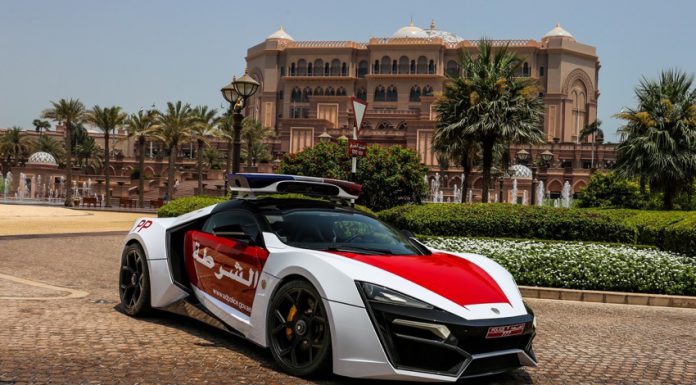 Powering the Lykan Hypersport is a RUF-sourced flat-six powerplant delivering around 750 hp and 1000 Nm of torque. As a result, it will reportedly hit 100 km/h in 2.8 seconds and a top speed of 385 km/h. While those figures are impressive, it is the Hypersport's price tag that it is the real headline; it starts at $3.4 million. That means it is more expensive than the LaFerrari, McLaren P1 and Porsche 918 Spyder combined.
[Via eGarage]