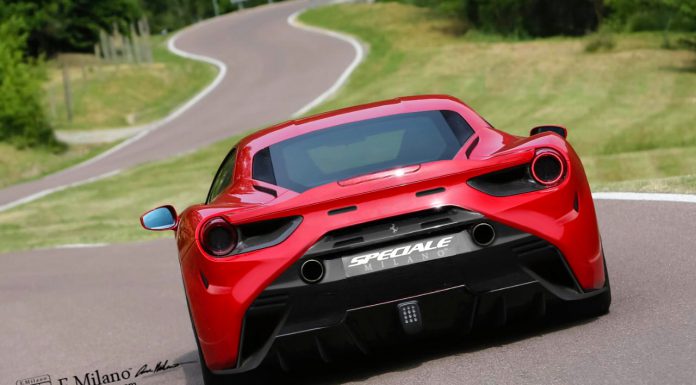 The Ferrari 488 GTB was only unveiled at the Geneva Motor Show in March and already, Evren Milano has decided to render the next chapter of this Italian sports car: the Ferrari 488 Speciale.
Unsurprisingly, no details have been released by Ferrari about any more hardcore 488 GTB derivatives. With that being said, it is inevitable that at some stage, an even more performance-focused Ferrari 488 version will hit the market.
The car presented here features a plethora of visual and aerodynamic modifications over the run-of-the-mill Ferrari 488 GTB. For example the Ferrari 488 Speciale features a modified rear diffuser alongside a different bumper, a more prominent bootlid lip spoiler and a different exhaust layout.
Feel free to comment on the result below!