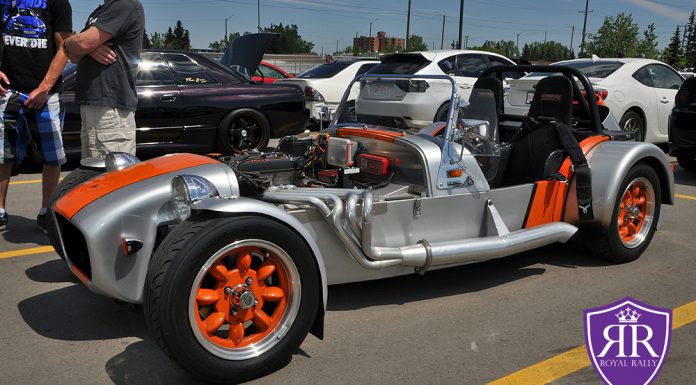 A local car enthusiasts group hosted a special charity car show at Calgary's Grey Eagle Casino, in support of the Alberta Children's Hospital. We headed over with Royal Rally, an upcoming road rally event launching in Calgary, to check out the cars.
Attending the event were an assortment of tuners and higher-end cars ranging from rare Nissan Stageas to BMW M3s, Audi S4s and Nissan GT-Rs.
A Lotus Seven, Mercedes-Benz SLK 55 AMG and Subaru BRZ were all front and centre at the show, surrounded by every vintage of Corvette, Mustang and Camaro. A 2015 Corvette ZR1 showed its presence along with numerous other high-end sports cars at this charity event.
All proceeds from the event were donated to charity.