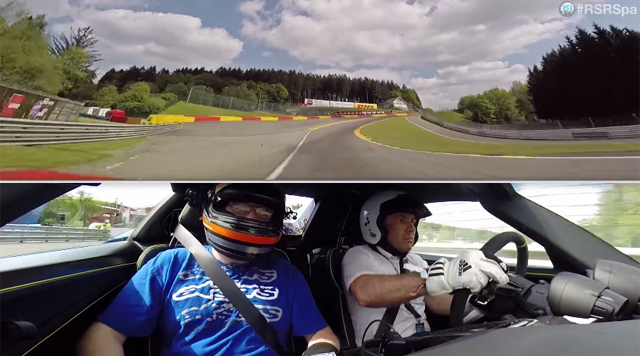 The Porsche 918 Spyder has proven itself to be one of the world's fastest production cars around a racetrack. With an exceptionally potent hybrid powertrain, all-wheel drive and an advanced torque vectoring system, its Nurburgring lap time sits above all other globally homologated production cars.
[youtube]https://www.youtube.com/watch?v=bB17kyCrjs8[/youtube]
During a recent RSR Spa Premium Track at Belgium's Spa Francorchamps circuit, the owner of the following bright blue 918 Spyder hit the famous racetrack in an absolute fury. Despite letting the transmission do all the gear changes, the driver does show off some incredible driving skills by clipping each apex absolutely perfectly throughout the lap.
Based on our calculations, the German hypercar lapped the circuit in about 2 minutes and 40 seconds. That's about 50 seconds slower than the fastest Formula One cars.