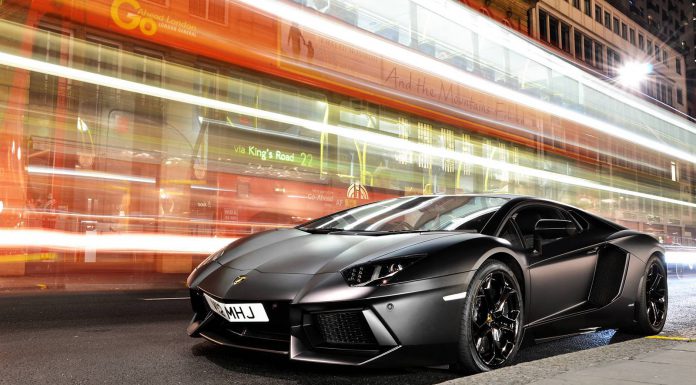 Seeing Lamborghini Aventadors in Knightsbridge, London is nothing out of the ordinary. Cars registered in the UK, Europe and dozens from as far as the UAE can been seen sauntering the decadent streets of Harrods. Here we have a video that certainly caught our attention.
[youtube]https://youtu.be/725H3miBoJY[/youtube]
As with many other YouTube clips, the car is first heard blasting through the narrow streets, this Larini exhaust equipped car sounds phenomenal. The second part of the clip is astonishing. We in no way condone such behaviour, but the matte black Aventador can be seen flying down the infamous Sloane Street at phenomenal speed. Many witness testified to the car reaching approximately 100 miles per hour. Turn up the volume and enjoy!
The Lamborghini Aventador, even in its base form, is certainly no slouch. The Aventador features a 6.5-liter V12 engine that produces 700 hp at 8250 rpm and 690 Nm of torque at 5500 rpm. Using thrust mode – Lamborghini's version of launch control – allows you to reach 100 km/h in less than three seconds, 2.9 to be precise and 0-200 km/h is done in a staggering 8.9 seconds flat.