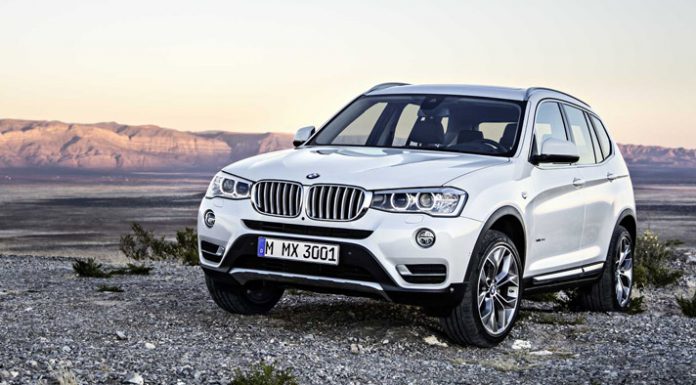 The next-generation BMW X3 is set to receive a potent M-powered variant using the engine of the current M3 and M4 sports cars.
It is reported that the next-gen X3 will arrive sometime next year as a 2017 model. It will be based around an entire new modular platform designed to weigh less than the current design. Additionally, the new platform will increase interior space.
Beyond the potential of an X3 M producing an M3 and M4 equalling 425 hp from its twin-turbocharged six-cylinder 3.0-litre engine, a range of other variants will be offered. Certainly the next most interesting will be the BMW X3 M40i also complete with a boosted turbocharged six-cylinder engine pumping out around 340 hp.
Elsewhere, the next-generation X3 should be available in plug-in hybrid guise. If such a model eventuates then it is likely to combine an electric motor with a turbocharged four-cylinder petrol engine resulting in a total power figure around 320 hp. This variant will also provide a 50 km electric-only range. Two additional naturally aspirated petrol engines are also expected to be offered alongside the existing model's 2.0-litre turbo diesel.
Beyond the mechanical modifications, the 2017 BMW X3 will adopt a plethora of styling changes.
[Via Motoring]