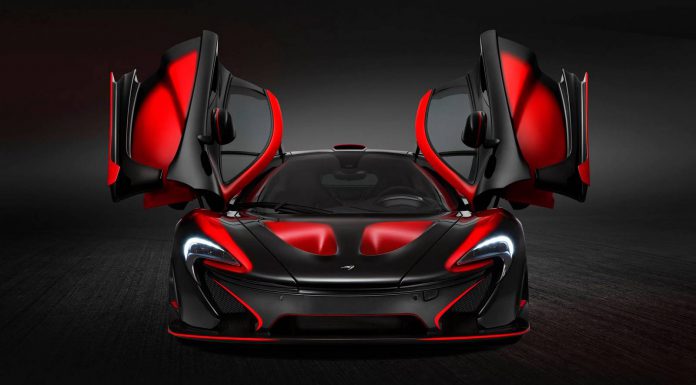 The latest McLaren P1 from McLaren's Special Operations division has just been unveiled and it is arguably the most insane created thus far.
Created for an undisclosed UK owner, this P1 looks like no other example of the British hybrid hypercar thanks to its completely bespoke exterior finish and interior trim. The outside obviously combines gloss black and bright red in a devilish way that'll make all other P1s scared.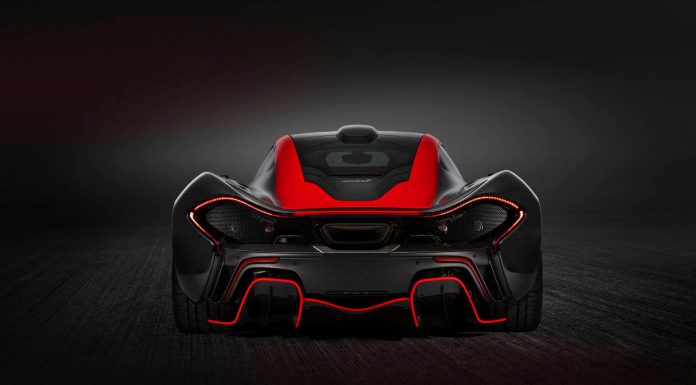 Red accents can be found on the carbon fibre front splitter and bumper while red also adorns the two massive air ducts on the bonnet. Elsewhere, the pillars are bright red as are parts of the doors and the rear decklid and engine cover. The rear diffuser is then completed with red pinstriping around its aerodynamic edges. As for wheels, they too are finished in a combination of red and black.
Unsurprisingly for a McLaren P1 as certifiably crazy as this one, the interior directly mimics the exterior. As a result, it combines black alcantara and leather across the seats, door panels, steering wheel and dashboard. Bright red elements are then found across the lower half of the steering wheel, the centre console, air vents and door panels. Red stitching also adorns the bucket seats.
As with other examples of the hypercar, power is provided by a twin-turbocharged 3.8-litre V8 engine delivering 903 hp when combined with a potent electric motor.