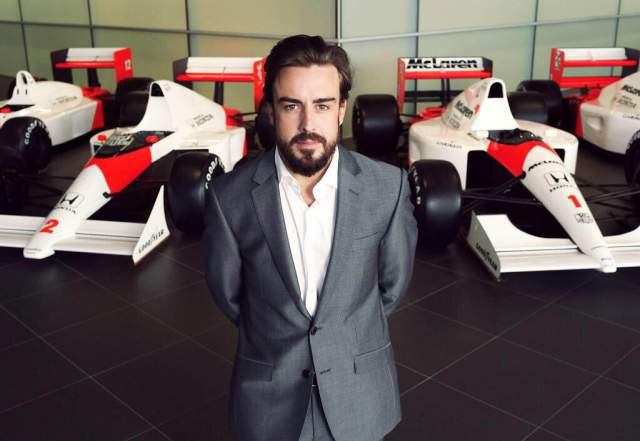 McLaren-Honda Formula One driver Fernando Alonso has once again come out on top in terms of driver salaries for the sport in 2015.
It is reported that the Spaniard is set to earn a minimum of $39 million with McLaren-Honda this year despite yet to score a single championship point. Instead, Alonso has been fighting at the back of the field with teammate Jenson Button due to the team's two slow cars.
New Ferrari driver Sebastian Vettel is seeing his Ferrari contract pay off with a $30 million pay pack waiting for him at the end of the season. In third this year is current F1 world champion Lewis Hamilton bringing home $28 million. From next year and through to the end of 2018 however, Hamilton's salary should be significantly more than Alonso's.
Next up is Kimi Raikkonon with $20 million, Nico Rosberg with $15 million and Jenson Button at $11 million. Formula One veteran Felipe Massa is set to earn $4.5 million by comparison. That sum will be matched by Nico Hulkenberg, Sergio Perez, Romain Grosjean and Pastor Maldonado. Interestingly, two of the sport's young guns, Valtteri Bottas and Daniel Ricciardo, are earning just $2.2 million and $1.65 million apiece.
At the end of the list are new Red Bull driver Daniil Kvyat with $820k, while Max Verstappen and Carlos Sainz are collecting $275,000 each. Sauber drivers Felipe Nasr and Marcus Ericsson are then earning $220k while the two Manor F1 drivers are earning less.