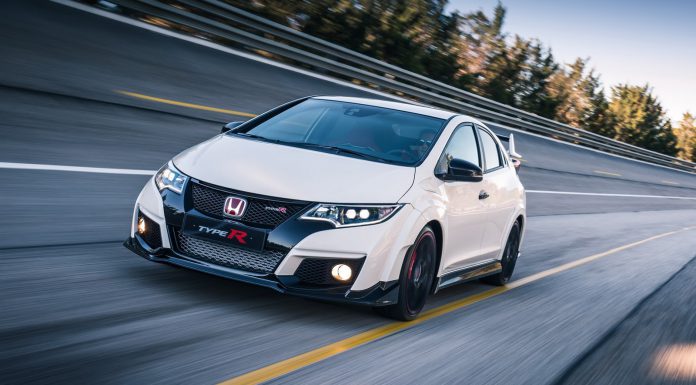 Honda has officially announced their committment to build a faster version of the Honda Civic Type R if another manufacturer manages to beat their Nurburgring lap record for a front-wheel drive car.
The Civic Type R was released earlier this year at the Geneva Motor Show and was announced to have set a blisteringly fast Nurburgring lap time of 7:50.63. The Type R's lap time puts it squarely in the number one spot for fastest ever FWD lap time on the 'Ring.
While no other manufacturer has publicly announced plans to try and beat the Civic's lap time, Honda has confirmed that they are ready to defend their record. The Type R's engineer, Hisayuki Yagi, confirmed that Honda will create a faster version of the Type R if their record is broken by a production-spec model from a rival manufacturer.
Yagi admitted that Honda would likely not challenge any records set by limited-run or track-only FWD cars built for the sole purpose of lap times.
Honda's current record lap time was set with a prototype version of the Civic Type R. The car featured a production-spec engine, suspension and tires. Yagi did admit that the car did not have air conditioning, but claimed the weight savings was offset by the addition of a rollcage. The rollcage was attached to the car via rubber blocks, meaning that the cage did not add to the structural rigidity of the car.
We will have to see if any other manufacturer dares to challenge Honda's record lap time.
[Via Top Gear]