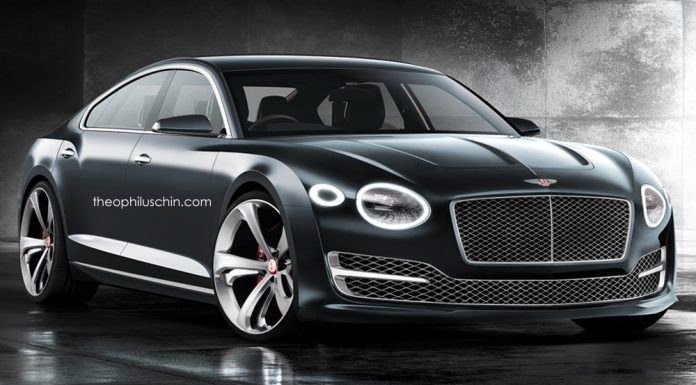 Back in September 2013, it emerged that Bentley was pondering a luxurious four door coupe to rival the BMW M6 Gran Coupe and Mercedes-Benz CLS63 AMG. While it remains to be seen if any progress has been made on the project, Theophilus Chin has decided to imagine how the car could look if it took design inspiration from the EXP10 Speed 6 concept from Geneva.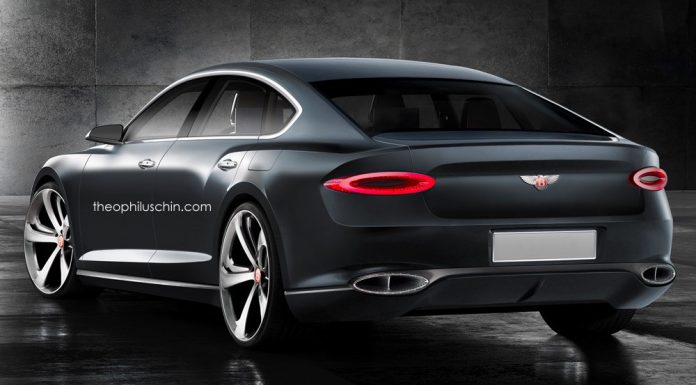 As such, the car pictured features a front-end clearly reminiscent of the EXP10 Speed 6 concept with eye-catching quad LED headlights. Additionally, a large grille has been installed as has a large, single air intake stretching the width of the car. The side obviously features four doors compared to the EXP10's two-door layout while the rear end is characterised by small oval taillights and similarly shaped exhaust pipes.
Unsurprisingly, no official announcement about a four-door Bentley coupe has been given. As a result, there's a good chance it isn't on the British marque's radar. After all, the automaker usually releases concept cars before its production cars (think its SUV concept before the Bentayga) and the EXP10 Speed 6 tipped to be almost a production-ready sports car.
[Via Theophilus Chin]