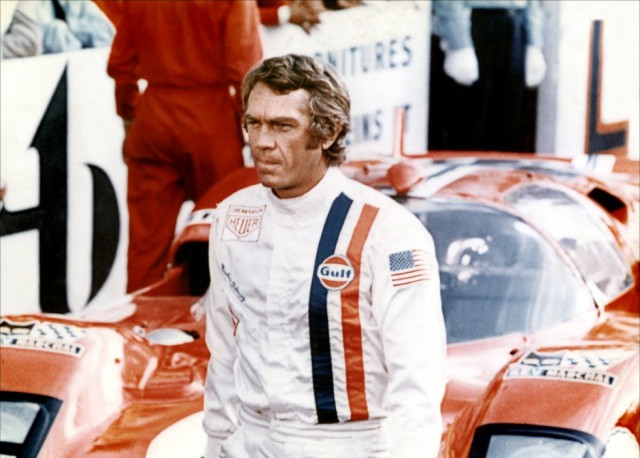 A new documentary chronicling the production of Steve McQueen's film Le Mans has been scheduled for a public debut in November of this year.
"McQueen: The Man & Le Mans" presents the untold story of Steve McQueen's quest to make the 'ultimate racing motion picture' and is being produced by Content Film. The movie, which will be released in a handful of countries around the world (we are trying to track down a full list) will feature commentary and thoughts from Steve's son, Chad McQueen.
[youtube]https://www.youtube.com/watch?v=OEIE-FwgPWQ[/youtube]
Chad McQueen will reportedly retrace the footsteps his father took during the making of Le Mans.
"My dad set out to make the most realistic racing film ever, and it was one of the most personally important films in his career, which is why now, more than 40 years later, I believe he would have been proud that it has become one of the greatest stories about racing ever told," McQueen said.
The producers have not provided a firm date in November, although they have confirmed that the film will release sometime during the month. It is unknown if international releases will be staggered or if the film will be available everywhere on the same day.
Check out the trailer above for a sneak peek at what it took to make one of the most iconic racing movies of all time.