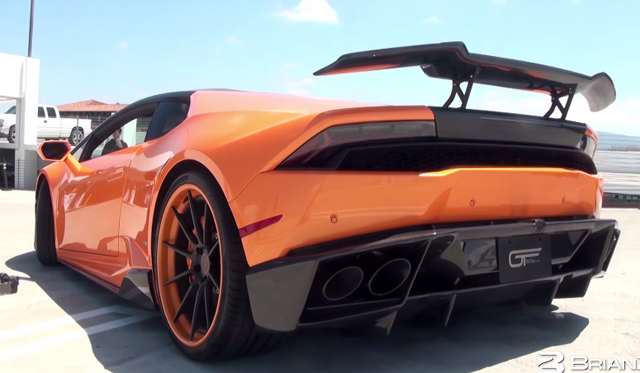 How do you make an already insane sounding Lamborghini Huracan even more incredible? With the fitment of an iPE aftermarket exhaust of course!
[youtube]https://www.youtube.com/watch?v=4ONUQYDd2nc[/youtube]
This particular Huracan has been upgraded by GT Auto Concepts and also features a set of aftermarket wheels, a custom rear wing, new side skirts and a bolder rear diffuser. It is however, the screaming exhaust note which is the real headline here.
Turn up your speakers and enjoy. As usual, headphone users beware!