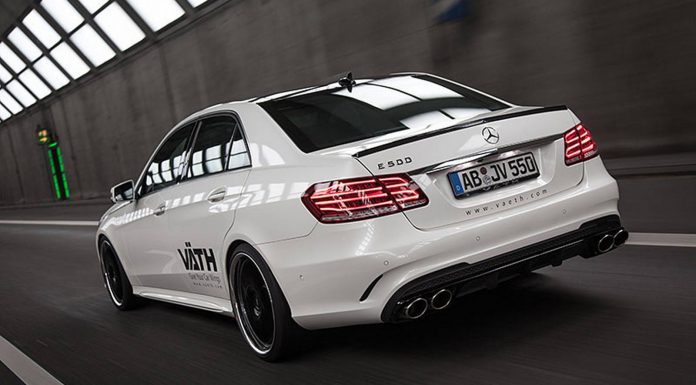 Aftermarket tuner Vath has just unveiled its comprehensive tuning package for the Mercedes-Benz E500. Designed to provide similar performance to the Mercedes-Benz E63 AMG, Vath's V50RS program has performance as its priority.
The Vath V50RS program sees the implementation of a new intercooler and a tweaked ECU among other engine modifications to lift power from the 4.7-litre V8 from 400 hp to 542 hp and 612 lb-ft of torque. When combined with the removal of the top speed limiter, a Vath V50RS equipped Mercedes E500 will accelerate through to 300 km/h.
Beyond the engine tweaks, Vath also installs a stainless steel exhaust system as part of the package. Additionally, beefed up brakes are found alongside an Airmatic suspension module and custom 20-inch wheels. Tyres measuring 255/30 and 295/25 at the rear are then also featured. Wrapping up the modifications are a carbon fibre rear diffuser and carbon front splitter.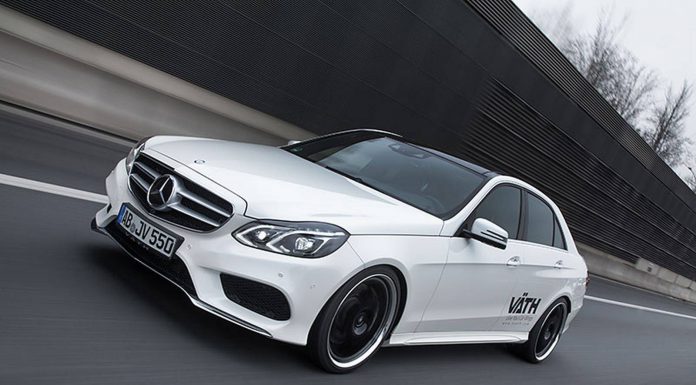 The complete V50RS package will set customers back 32,100 euros on top of the 71,162 euro base price of the E500. That means the car is just a few hundreds euros cheaper than the fully blown E63 AMG.