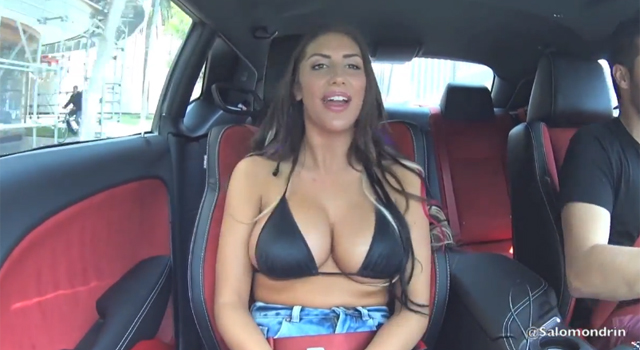 Alejandro Salomon is undeniably one of the most charismatic supercar owners who is active across social media. Already a fully-fledged member of the GTspirit Owner's Club, Salomon owns an exceptionally impressive collection of cars capable of making the most prolific collectors immensely jealous.
[youtube]https://www.youtube.com/watch?v=p0lbJy61DcA[/youtube]
Undeniably the two most impressive cars owned by Salomon are his completely bespoke Pagani Huayra 730S and custom Porsche 918 Spyder. Another one of his most eye-catching cars is his Dodge Challenger SRT Hellcat installed with a Liberty Walk bodykit.
In order to see which of those performance cars rides the hardest, Salomon hit the streets with a bikini model in the passenger seat. To make things even more interesting, he also managed to borrow a Lexus LFA and Dodge Viper SRT for this very scientific test…