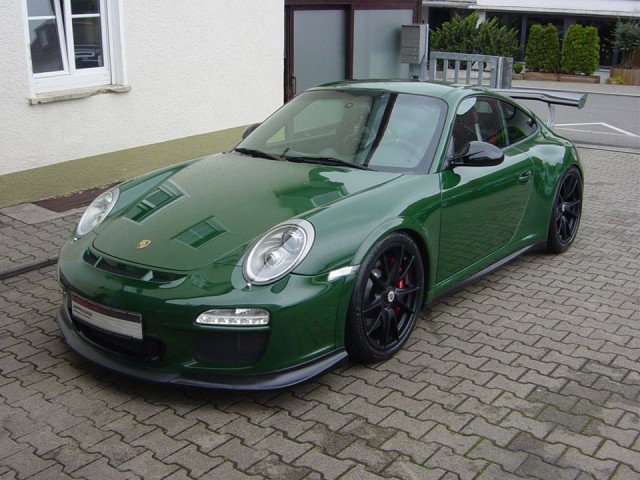 Many would argue that one of the very last pure driver focused Porsche creations was the 997 911 GT3 RS. Featuring a fabulous 3.8-liter six-cylinder engine, the Porsche 911 GT3 RS managed to deliver an extremely impressive 439 hp at a screaming 7900 rpm and 317 lb-ft of torque at 6750 rpm. In addition to its brutal performance capabilities, the RS is certainly one of the best looking track focused cars Porsche has ever created. More importantly, the 997 911 GT3 RS features a silky smooth manual gearbox that had been side-lined with a super-fast PDK box in the 991 911 GT3 RS that has replaced the car we see here.
With prices seemingly ever on the rise, the 997 GT3 RS is certainly one of the most investable cars of the moment and this example certainly caught our attention. With the majority of cars being finished in white, dark grey and blue, this British Racing Green example is not only fantastic to look at, but entirely unique.
We can think if nothing better to do than spend a few hours on a sunny spring day at the wheel of this stunning track machine!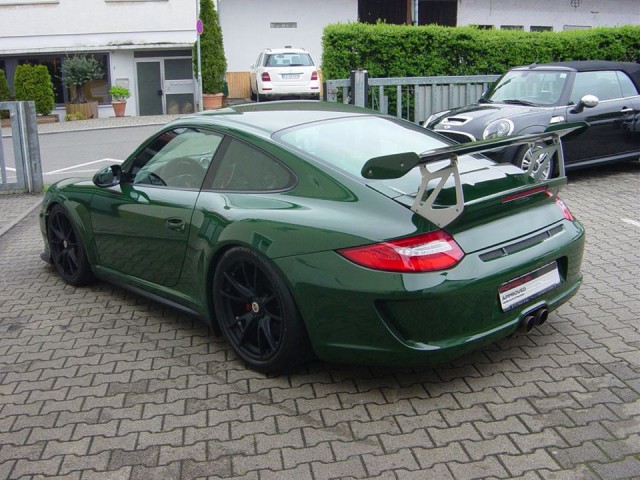 Photos by: GumbalTV