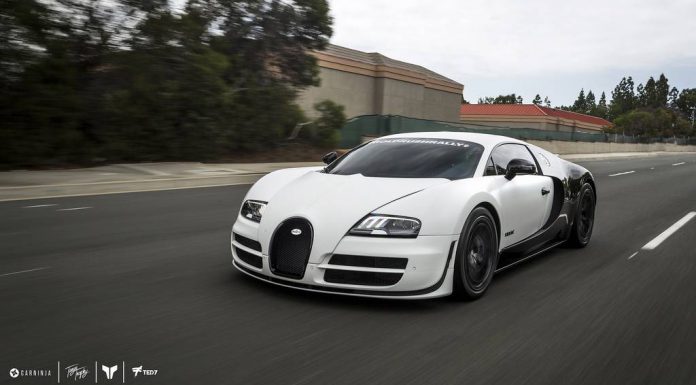 Held on May 9, the Targa Trophy Supercar Festival in the U.S. attracted some truly sensational cars. The event itself is coined as a rally and is held in collaboration with Lamborghini/Ferrari/McLaren Newport Beach. Unsurprisingly, the event isn't restricted to those three brands.
As one of the more exclusive supercar events in the area, it is little surprise the auto porn that gathered during this year's Targa Trophy. Unquestionably the highlights were the most expensive cars there, the bespoke Bugatti Veyron Super Sport Pur Blanc owned by notable car collector Benjamin Chen and an eye-catching Veyron Grand Sport Vitesse with a special black and red paint job. These Veyrons however, were far from the only highlights.
Another head-turned was a white Porsche 918 Spyder outfitted with the Weissach aerodynamics package and a Martini Racing livery. A slightly more conservative silver Porsche 918 Spyder Weissach also participated.
Elsewhere was a blue 991-generation Porsche 911 GT3, an Arancio Argos Lamborghini Aventador, bright green Lamborghini Huracan and a new Ferrari California T painted silver.