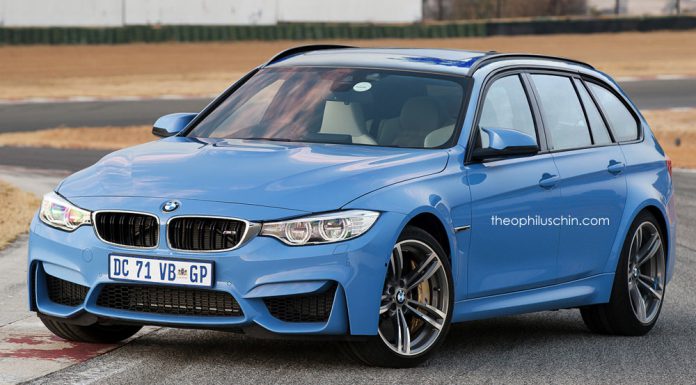 Just after reports emerged that a BMW M3 Touring variant could debut at the IAA Frankfurt Motor Show 2015, Theophilus Chin has dropped a couple of stunning renderings depicting how the car could look.
Of course, it isn't difficult to imagine how an M3 Touring would look as the front half would remain essentially identical to the coupe. The rear-end would then be characterised by an extended roofline and expanded tailgate. If an M3 Touring is indeed launched in Frankfurt, it will inevitably feature the refreshed styling of the recently facelifted BMW 3-Series range.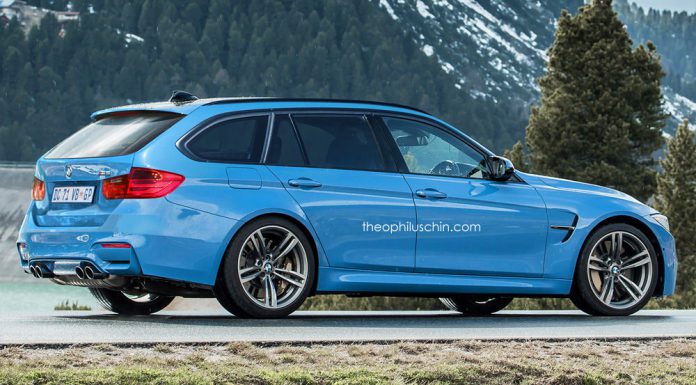 Considering BMW's two key rivals, Mercedes-Benz and Audi, have offered estate versions of its 'entry-level' performance sedans for many years, it is quite surprising that BMW has only ever offered the M3/M4 in coupe and sedan guises. An official E46-generation BMW M3 Touring was created but it never reached the production line.
If and when the BMW M3 Touring does debut, it will inevitably feature the same engine as the existing M3 and M4 duo. That means a twin-turbocharged six-cylinder revving to 7600 rpm and producing an impressive 431 hp between 5390 rpm and 7000 rpm and 406 lb-ft of torque from a low 1800 rpm to 5390 rpm. That torque figure is available across a broad rev range and is an improvement over the outgoing BMW E92 M3 of 40 per cent.
[Via Theophilus Chin]