Another Porsche 918 Spyder has just been adorned with a set of aggressive HRE wheels and this particular 918 Spyder is certainly one of the brightest and most eye-catching we've ever come across.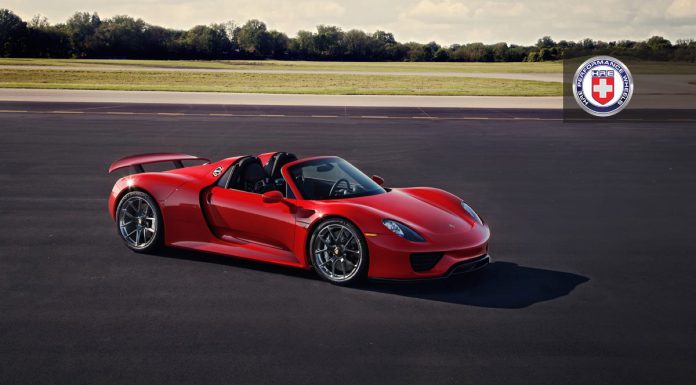 The HRE wheels in question are the P101s and they feature a brushed dark clear finish. They've then been wrapped in sticky Michelin tyres. Beyond the wheels however, it is the exterior colour finish of this 918 Spyder that makes it so unique.
We're unsure just what the official Porsche colour name is, but the red adorns the entire body including the rear wing which is quite often finished in carbon fibre. Other key elements include a carbon fibre front splitter while the interior is adorned in black leather and also includes bright red contrast stitching. Wrapping up the key features are silver brake calipers.