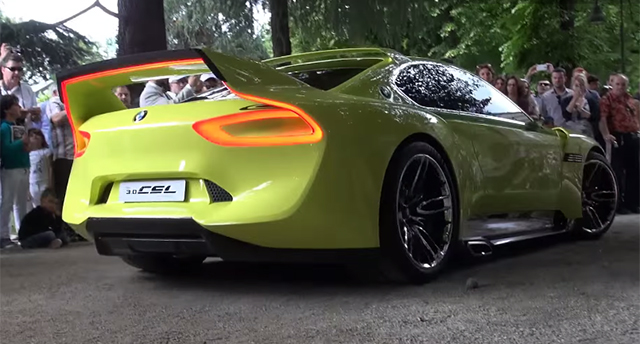 At the Concorso d'Eleganza Villa d'Este 2015 over the weekend, the bold BMW 3.0 CSL Hommage celebrated its world debut. While it remains to be seen what engine powers the Hommage, the following video shows that it sounds very impressive!
[youtube]https://www.youtube.com/watch?v=hLzieWXYi9s#t=80[/youtube]
The BMW 3.0 CSL Hommage is designed as a lightweight sports car. The words "CSL" stand for "Coupé Sport Leichtbau" (coupé, sport, lightweight) and the components fit the image as it gets a lightweight aluminium bonnet, boot and wings. BMW have also opted for Plexiglas windows and stripped the equipment back to the bare essentials.
The classic BMW 3.0 CSL shed around 200 kg over the standard version. Carbon fibre helps to achieve a compatible philosophy for the new car. Whereas the CSL historically achieved its weight reductions with extensive aluminium components, the Hommage model makes use of carbon-fibre-reinforced plastic (CFRP).