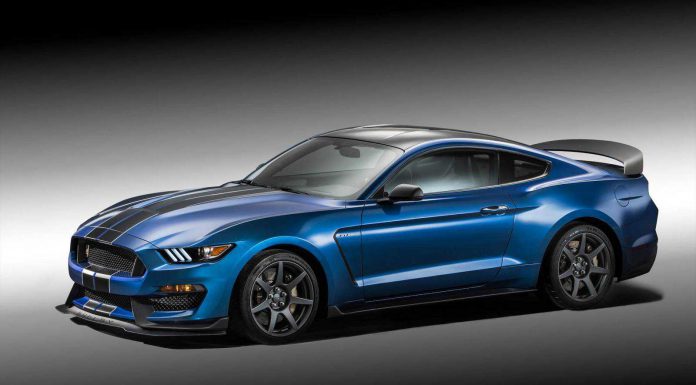 The pricing list for both the Ford Mustang Shelby GT350 and GT350R has leaked courtesy of a Mustang fan site.
The pricing info, which was obtained and verified by Mustang6G, lists the Shelby GT350 with a starting price of $47,870 and the GT350R with a starting price of $61,370. Both numbers do not include a $825 destination and delivery charge or the $1,300 gas guzzler tax. As many suspected, the GT350R will be substantially more expensive than the standard GT350. According to this price sheet, the 920A package (Ford's code for the GT350R) will cost $13,500 more than the standard Shelby.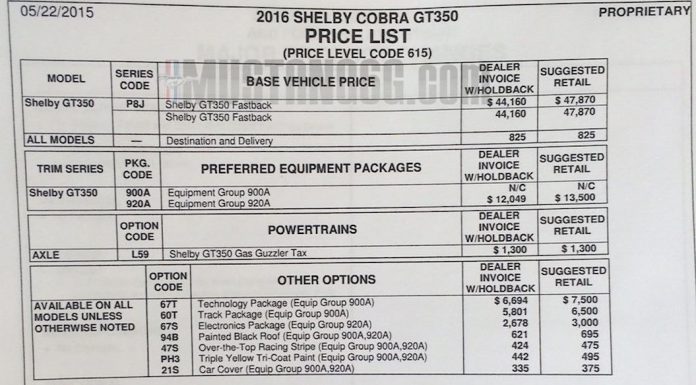 Optional extras for both models include a $6,500 track package, $7,500 technology package and a $3,000 electronics package. Cosmetics upgrades such as triple yellow tri-coat paint and racing stripes are also available for additional cost from Shelby.
According to Shelby, only 100 units of the GT350 will be made for the 2015 model year, making it one of the rarest Mustangs currently available for sale. Not to be outdone, however, is the GT350R. The GT350R will be produced to a total production run of just 37 units for the 2015 model year.
[Via Mustang6G]