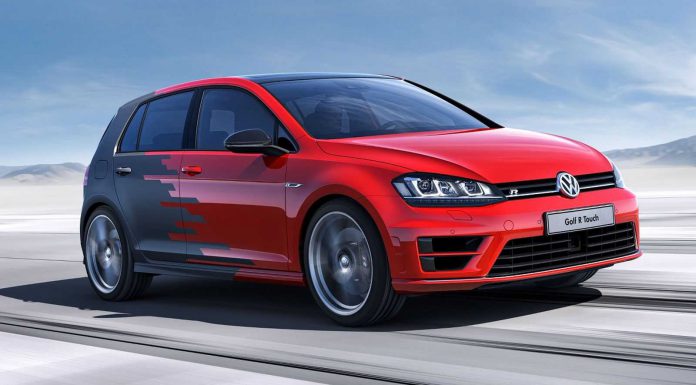 Volkswagen has confirmed that its 2017 Volkswagen Golf Facelift set to arrive late next year will feature gesture control technology, a first in its class.
The news was confirmed by the marque's head of powertrain development Dr. Heinz-Jakob Neußer while speaking with Auto Express at CES Asia 2015 currently being held in Shanghai. Neußer went on to reveal that the facelifted 2016 Volkswagen Golf will borrow its gesture control technology from the recently revealed Golf R Touch Concept.
"The interior features a preview of future VW interior technologies, with smartphone applications redefined for automotive use. The gesture control will become reality in the 2017 Volkswagen Golf Facelift at the end of next year," said Neußer.
It is suggested that the gesture tech to be used in the new Golf will include 5 in-car sensors as well as three digital displays. One of those will be a 13-inch display in the dashboard while an 8-inch screen will sit in place of the instrument cluster. A third display will then installed into the dash. As a result, the cabin of the new Golf will be virtually buttonless.
Some of the features available through gesture control will include opening and closing the sunroof while the seat adjusting features of the Golf R Touch Concept could also be carried over.
It is inevitable that this technology will be available among other Volkswagen models after the 2017 Volkswagen Golf Facelift launches.