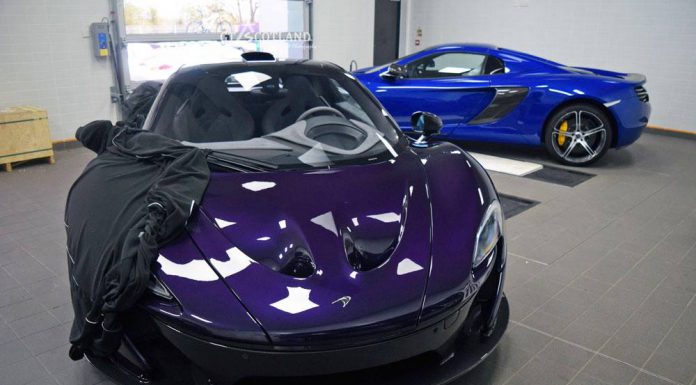 Ever since production of the McLaren P1 hybrid hypercar kicked off, the car has proven particularly popular for owners looking to stand out. Consequently, there are a plethora of examples painted in bright colours like sky blue, red, lime green and even light gold. Now we can add another equally interesting and unique P1 to that list.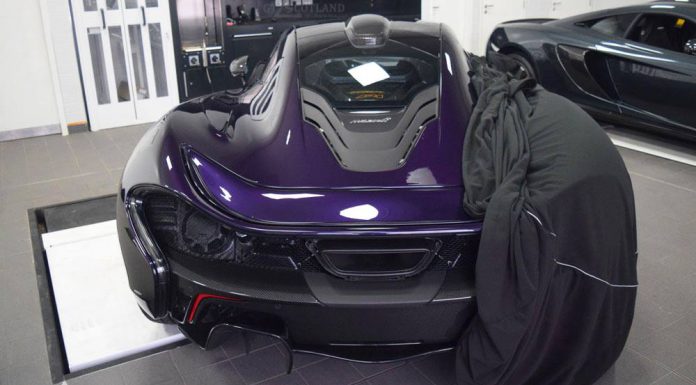 This particular P1 is the third example to have been delivered to Scotland and the marque's Glasgow showroom. The special shade of purple in question comes courtesy of the McLaren Special Operations division and looks absolutely stunning thanks to the curvaceous and aerodynamic lines of the car.
Alongside the purple paint, this P1 includes a bright orange pin stripe running down the side as well as a set of orange brake calipers. Completing the car are matte black wheels, a range of carbon fibre components as well as the signature of Frank Stephenson (the lead designer of the P1) on the engine cover.
As a reminder, the McLaren P1 features a twin-turbocharged 3.8-litre V8 engine delivering 903 hp when combined with its electric motor.
[Via GT Scotland]