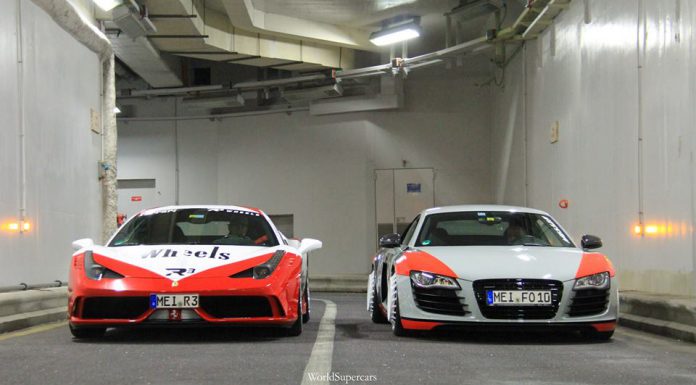 All Ferrari 458 Italias are loud. After all, the Italian supercar features a 562 hp, 4.5-litre naturally-aspirated V8 engine revving to a screaming 9000 rpm. Put simply, a very potent performance recipe. Unsurprisingly however, there are numerous aftermarket tuners which offer custom exhaust packages for the 458 Italia and the system from Frequency Intelligent is arguably the most impressive.
[youtube]https://www.youtube.com/watch?v=VyN2Itzk5BE[/youtube]
This particular Ferrari 458 Speciale has been fitted with the Fi valvetronic exhaust and put simply, it turns the hardcore 458 into an absolute animal!