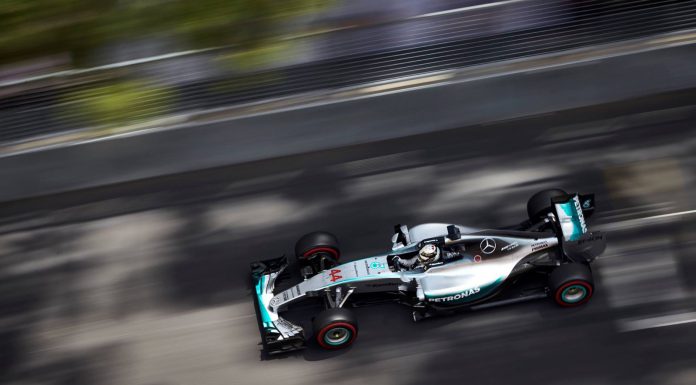 This weekend, the Formula 1 calendar brings the teams to the historic Monaco Grand Prix road circuit. The racing was pretty intense as a packed grid worked its way through the city streets of Monte Carlo and La Condamine. There was plenty of action both on and off of the track. Ultimately though, the weekend was dominated by one team; Mercedes!
Qualifying on Saturday saw Lewis Hamilton top the tables after teammate Nico Rosberg. Surprisingly, this was his first pole at Monaco in nine attempts! Behind the two Mercedes cars, Sebastien Vettel qualified 3rd for Ferrari, followed by Daniel Ricciardo and Daniel Kvyat in the Red Bull-Renault. Grosjean received a five-place penalty for a gearbox change and started in 15th whist Carlos Sainz started from the pit lane after failing to stop to have his car weighed.
Strategy for the day was mostly one-stop. Air temperature was 19°C, about 35°C on the tarmac. Most opted for the Soft compound off the line Alonso, Hulkenberg, Stevens, Bottas and Merhi being the exceptions. Hamilton and Rosberg held their positions through the first corner, Hulkenburg proved the only casualty. A shunt with Alonso saw him drop down the grid. Something Alonso would later receive a drive-through penalty for.
Maldonado was forced to retire after a shunt with Massa caused braking problems. Meanwhile, Hamilton built a steady lead over Rosberg, managing an overheating brakepad at the same time. By the two third mark, Hamilton had built his lead to 7 seconds, despite heavy traffic. By lap 45, Hamilton was 10 seconds ahead of his team mate. At McLaren, things were going from bad to worse as Alonso retired leaving Button in 8th.
By lap 60, Hamilton had built a 20 second lead, making the afternoon look cut and shut. Meanwhile, Grosjean and Verstappen were locked in a battle which ultimately saw (you guessed it…) Grosjean clip Verstappen's car. The dutchman walked away from the smash, however, with the safety car, Hamilton chose to pit handing Rosberg and Vettel the lead and demolishing his hard work. With 12 laps to go, Hamilton confirmed his worst fears to the team "What's happening guys? I've lost this race haven't I?". With a fresher set of tyres, Hamilton had it all to do.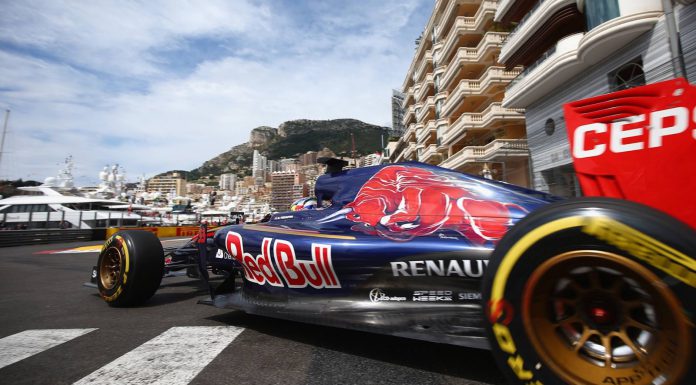 The task was too big for Hamilton though. By the time the chequered flag had dropped, the British Formula 1 ace remained in third position, handing Rosberg a third consecutive victory in the principality. Unfortunately, despite
Two interesting news stories also emerged over the course of Sunday. The first was a stark warning dished out by Damon Hill. With a glut of new circuits spreading Formula 1 further afield, Damon Hill fears for future of Spa and Monza, as well as other more traditional European circuits. Monza's contract expires in 2016, many are hoping that it does not go the way of the German Grand Prix. Meanwhile, new events are added every year. Azerbaijan is the latest, planned for 2016.
That news was followed by an interesting quote extracted from Bernie Ecclestone where he seemed to suggest that Nico Rosberg was "bad for business". Ecclestone seemed to suggest that the removal of the German Grand Prix from the Formula 1 calendar was down to Nico Rosberg's inability to cultivate a German fan-base. Toto Wolff also drew some criticism from the Formula 1 supremo who described him as unrecognisable.
Full results for the Monaco Grand Prix 2015:
Rosberg
Vettel
Hamilton
Kvyat
Ricciardo
Raikennen
Perez
Button
Nasr
Sainz
Hulkenberg
Grosjean
Eriksson
Bottas
Massa
Merhi
Stevens