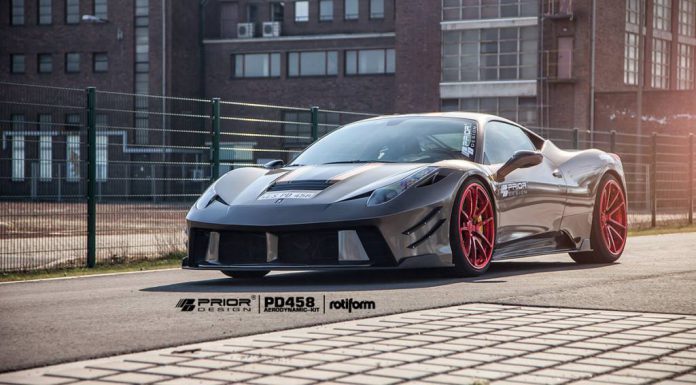 Alongside providing extreme and unrelenting levels of performance, the Ferrari 458 Italia is one of the most stunning supercars on the market. It perfectly combines flowing and aggressive lines to create a car that is not only stunning but also immensely purposeful. For 458 Italia owners looking for even more, Prior Design offers an advanced aerodynamic kit for the Italian supercar.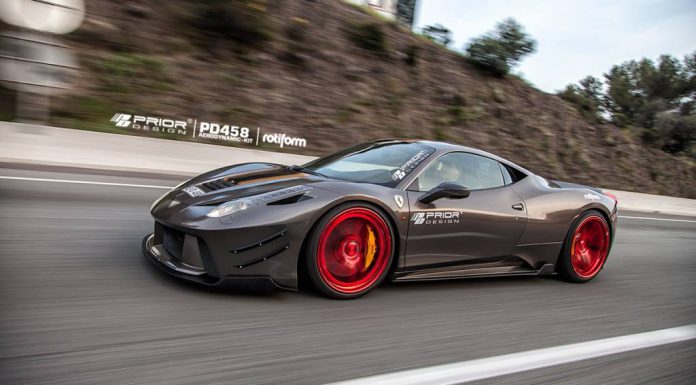 Pictured here and costing $32,999, the Prior Design kit adds a range of unique elements to the exterior of the car. At the front for example, it includes an entirely new bumper with a redesigned split grille and reshaped air intakes. Additionally, it includes a custom bonnet and subtle dual canards on each side of the bumper.
Other components of the Prior Design 458 Italia kit include a pronounced front splitter, tapered side skirts, a subtle yet noticeable bootlid lip spoiler as well as a new rear diffuser. This particular Ferrari 458 Italia outfitted with the 458 Italia bodykit has then been equipped with bright red ADV.1 wheels.