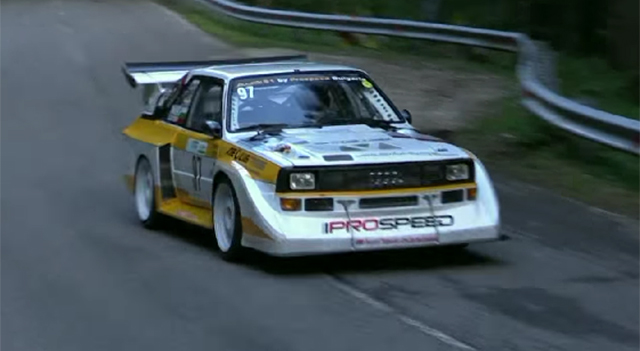 There's nothing quite like the sound of a 700 hp rally car racing through some stunning driving roads to keep you energised throughout the day!
[youtube]https://www.youtube.com/watch?v=FrBhZdqWR9A[/youtube]
This particular car is an Audi Sport Quattro S1 tuned to deliver a screaming 700 hp from its race-spec five-cylinder engine. The following clip was filmed at last weekend's Verzegnis-Sella Chianzutan rally and the exhaust note and fluttering produced by the blow-off valve is absolutely addictive!
If you like fast cars, you'll like this video!