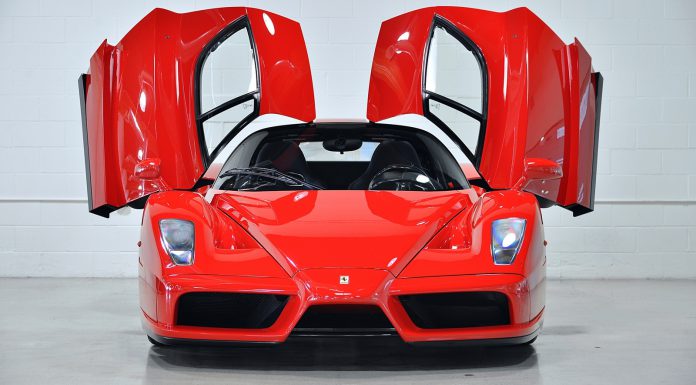 When boxing champion Floyd Mayweather Jr isn't driving some of the incredible cars in his ever-expanding fleet, his personal driver Bruce is. While Mayweather owns some of the world's most expensive cars, Bruce is given free rein to drive all of them.
[youtube]https://www.youtube.com/watch?v=oOhA5ddkGsY[/youtube]
Just before his recent fight with Manny Pacquiao, Bruce had the chance to get in the driver's seat of Mayweather's ultra-exclusive Ferrari Enzo finished in Rosso Corsa. Considering the Enzo is exceptionally pricey and is only bound to go up in value in the coming decades, it's great to see that Mayweather's does hit the road on occasion rather than being locked away in a garage.
It is believed that the boxer only purchased the Enzo earlier in the year from Fusion Luxury Motors. The car is one of just a handful of single ownership Enzo's ever listed for sale and before being snapped up, was advertised for a cool $3.288 million. Additionally, at the time of purchase, it had covered a barely believable 354 miles since being produced 10 years ago!
The 6.0-litre V12 of the Enzo is mounted in the middle and features 4 valves per cylinder, dual overhead cams and variable valve timing as well as fuel injection. As a result, it delivers a mighty 651 hp at 7800 rpm and 485 lb-ft of torque at 5500 rpm. With the car revving all the way to 8000 rpm, it can reach 100 km/h in around 3.2 seconds and a top speed of 355 km/h.