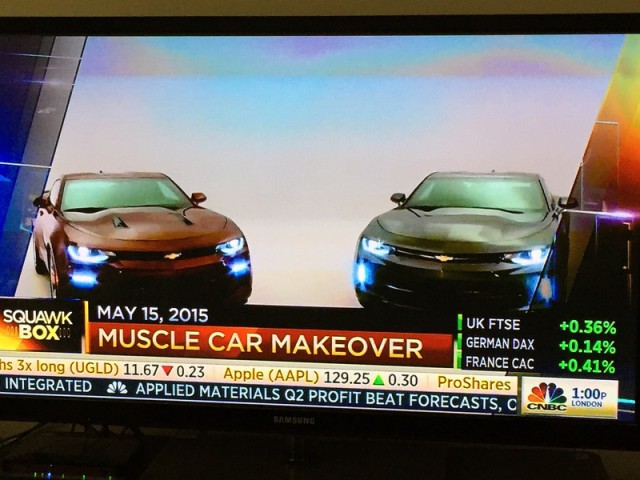 Images and details of the 2016 Chevrolet Camaro have leaked online just before the muscle car's official world debut later today.
From a mechanical standpoint, three engines have been confirmed so far. The first is a 2.0-litre turbocharged four-cylinder delivering a total of 270 hp and 290 lb-ft of torque. This engine is shared with select Cadillac ATS and CTS models. The mid-range engine is then an all-motor 3.6-litre V6 tipped to deliver 330 hp and 275 lb-ft while the range-topping 2016 Chevrolet Camaro SS will feature a 6.2-litre V8 engine with 440 hp and 450 lb-ft. Additionally, we know that the new Camaro SS will feature magnetic ride control.
From a visual standpoint, leaked images have shown that the new Camaro will be more evolutionary than revolutionary. Consequently, it maintains a similar overall shape to the outgoing car but is believed to feature slightly smaller proportions. The front end adopts brand new LED headlights while the Camaro SS includes horizontal LED daytime running lights and aggressive air intakes. The SS also receives a bulged bonnet with eye-catching air vents. As for the less Camaro models, they include vertical LED daytime running lights.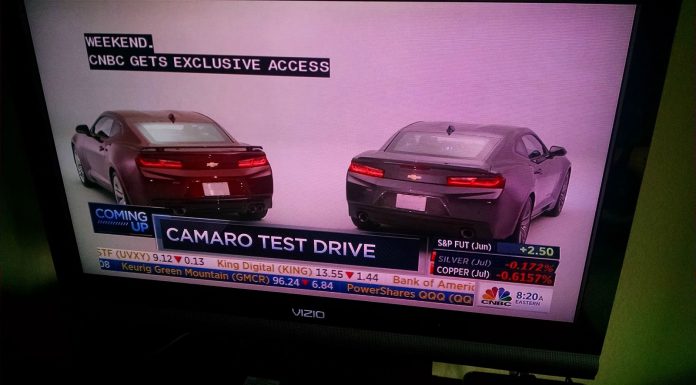 At the rear, the sixth-generation Camaro is slightly more curvaceous than the current car. With that in mind, redesigned taillights have been installed which incorporate brake lights featuring a similar shape to the C7 Corvette. Dual tailpipes are then featured for the four-cylinder and V6 Camaro models while the Camaro SS includes quad pipes. Additionally, the SS incorporates a subtle bootlid spoiler.
Inside, a selection of 8-inch screens will be available with one speculated to display live information about the car. Additionally, wireless phone charging will be featured.