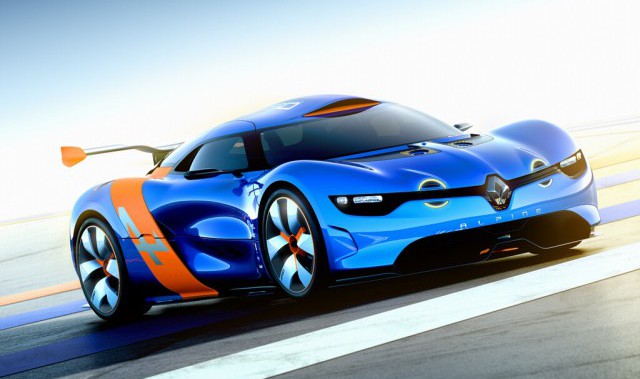 At the upcoming 24 Hours of Le Mans, Renault could preview its upcoming Alpine branded sports car with the unveiling of a new concept.
Earlier in the year, it was revealed that Renault would restart production for its Alpine sports car division in 2016 before the new car goes on sale in 2017. Previewing the production model through the release of a concept could help the French automaker gauge public perception about the car before sending it to the production line.
As was reported last year, the new Alpine sports car was being developed in collaboration with Caterham. However, that partnership ended in April 2014 and originally, the two marques were developing their own sports cars alongside each other.
Details about the Alpine side of the project remain sketchy but rumours indicate it will deliver about 250 hp. Furthermore, it is reported that the Alpine's engine will be rear mounted.