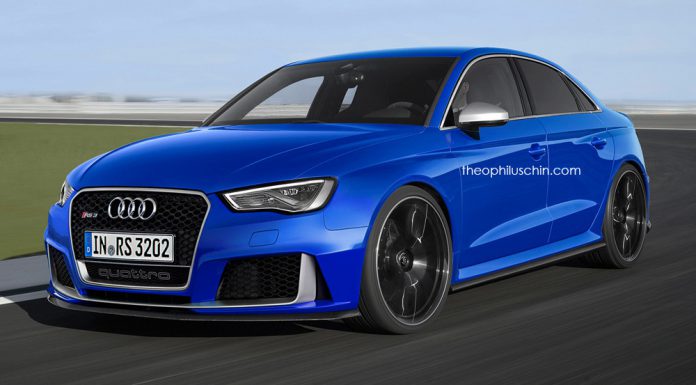 Talk about an Audi RS3 Sedan has been long and drawn out with no official confirmation being given about the car. The last we heard about the second RS3 body style was that it could be created with the United States in mind as sedan's are more popular there than hatchbacks.
While we don't know for sure if and when an RS3 Sedan will launch, it is quite easy imagine to how the model would look and Theophilus Chin has created just that with the following renderings.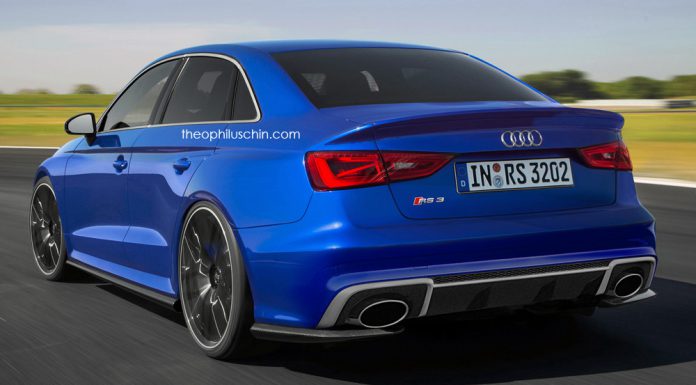 The following renderings are based around the potent Audi A3 Clubsport Quattro Concept but include a number of styling traits currently present on the Audi RS3 Sportback like its front bumper and fascia.
If an Audi RS3 Sedan is indeed launched and offered for sale in the U.S, it will inevitably feature the same engine as the Sportback. That is a 2.5-litre TFSI five-cylinder unit delivering a total of 367 hp as well as 343 lb-ft of torque. As a result, the RS3 Sportback accelerates to 100 km/h in a very brisk 4.3 seconds as well as a top speed of 280 km/h (174 mph) upon request from the customer.
As it stands, that engine is only available alongside a seven-speed S tronic dual-clutch transmission. However, an attendee from the recent Audi of American employee meeting hinted that a manual transmission could be offered although the German firm has yet to decide either way.
[Via Theophilus Chin]