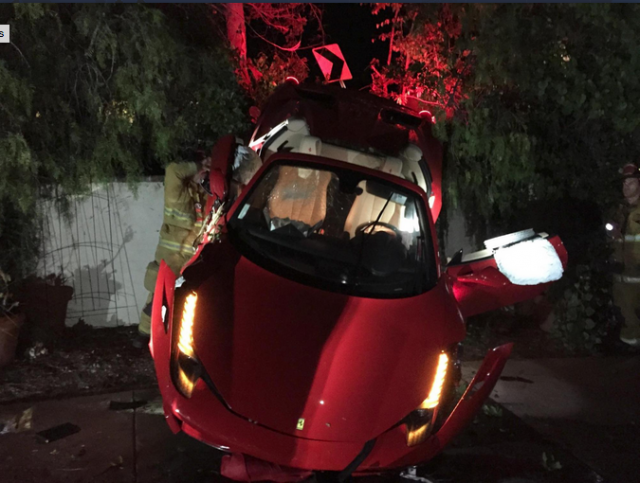 A red Ferrari 458 Spider has been badly damaged after crashing in California.
Specific details about the crash aren't known, but it apparently happened during the middle of the night. As the images show, the Italian supercar came to a rest with its rear wheels on a homeowner's exterior wall in the midst of a number of trees.
The homeowner in question reported that when he went to investigate the crash, the driver had fled the scene. Local fire and police crews arrived soon after.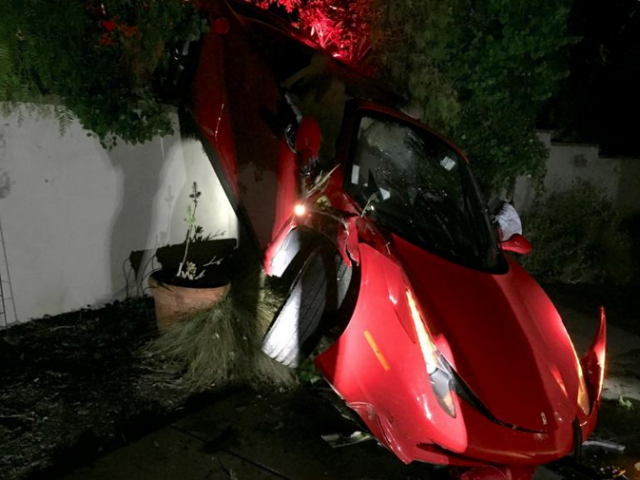 It remains to be seen just how the 458 Spider came to a rest on the wall but severe damage is obvious. The front end has sustained a proportion of the impact with the bumper badly damaged. Additionally, the windscreen has been smashed while the passenger side wing mirror has also been broken.
Images showing the rear of the Ferrari aren't available but it has inevitably come off quite bad due to the crash.