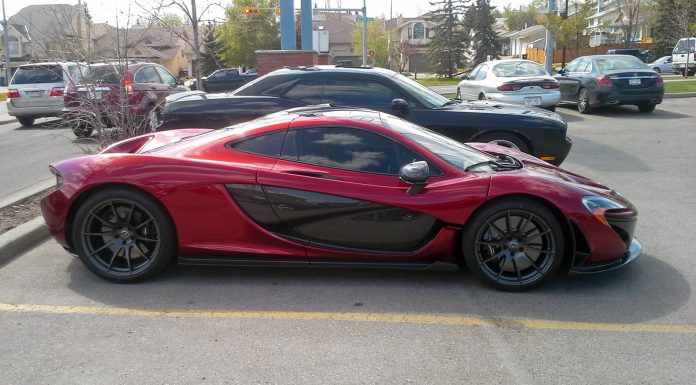 The McLaren P1 is a supercar that commands attention everywhere it goes. GTSpirit spotted this volcano red McLaren P1 in a parking lot in south-west Calgary, and what a sight it was.
The owner of the car actively races in the Blancpain Super Trofeo series in his #89 Lamborghini Huracan, and recently won the most recent race in the series.
[youtube]https://www.youtube.com/watch?v=ghr-RJbj5kg[/youtube]
In addition to a McLaren P1, the owner also has a collection of cars including: an Aventador 50th Anniversary, Gallardo STS, Ford GT Heritage Edition, Ferrari F40 and many more. He also has a Ferrari LaFerrari on order.
Two more McLaren P1s are rumoured to be arriving in Calgary in the coming weeks.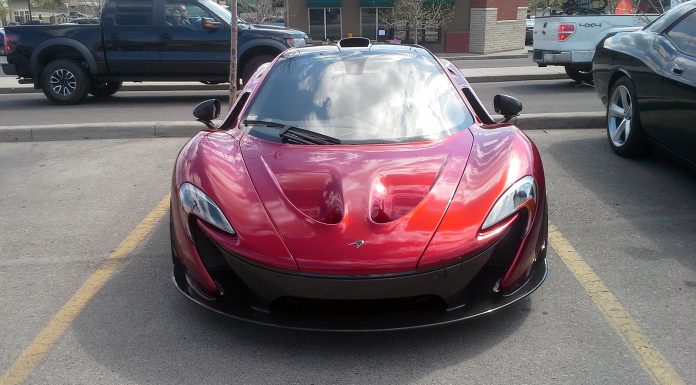 The P1 features a 3.8-litre twin-turbocharged V8 engine that is similar to the MP4-12C in its displacement. The twin turbos boost the gasoline motor at 2.4 bar to deliver 727 hp and 719 Nm of torque at 7500 rpm, combined with an electric motor producing 176 hp and 260 Nm. With both motors, the P1 has a total power and torque output of 903 hp and 978 Nm of torque respectively.